Teacup Pomeranians are known for having a sweet temperament.
This breed is also called Miniature Pomeranian, Toy Pomeranian, Pocket Pomeranian, Teddy Bear Pomeranian, and Mini Pomeranian.
Popular colors for this breed include pure white, chocolate, black, sable, red, beaver, merle, lavender, cream, brindle, orange, and cream.
Teacup Pomeranians usually weigh between 3 and 7 pounds. They are obedient, playful, and love being trained.
This breed has large round eyes, pointy ears, a soft tail, and a thick layered coat.
Teacup Poms have different head shapes – the fox head type, the teddy bear face, and the babydoll face due to their adaptability, flexibility, and small weight and size; Teacup Pomeranians are most suitable for those who live in story buildings or apartments.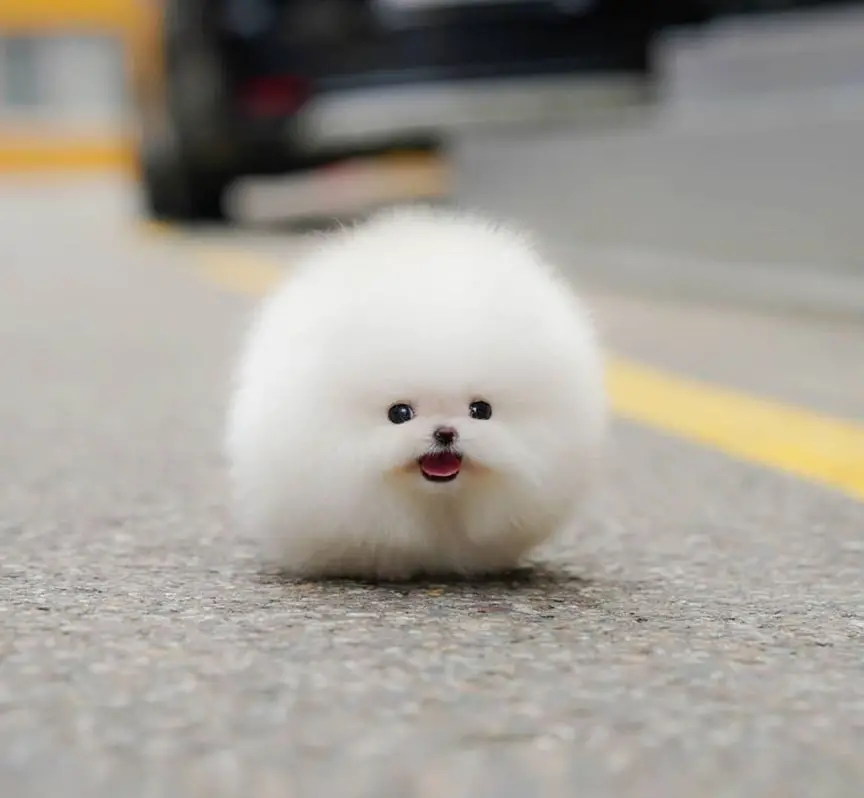 Where to Adopt Teacup Pomeranian Dogs
Visit local shelters to see if they have teacup Pomeranians. You can also look for animal rescues and shelters online.
If you're not lucky enough to find a teacup Pomeranian instantly, you can join the waiting list.
You will be informed as soon as they have a teacup Pomeranian this way. 
Pomeranians adopted from rescue groups and shelters usually cost less than those bought from breeders or obtained for free, especially when you add in the cost of dewormer, vaccinations, and other extras included in the adoption fee.
Most rescue groups and shelters also conduct a thorough analysis of each pet's behavior to make sure that they are the right fit for you and your family.
They also provide tips and advice on how to improve your relationship with your teacup Pomeranian.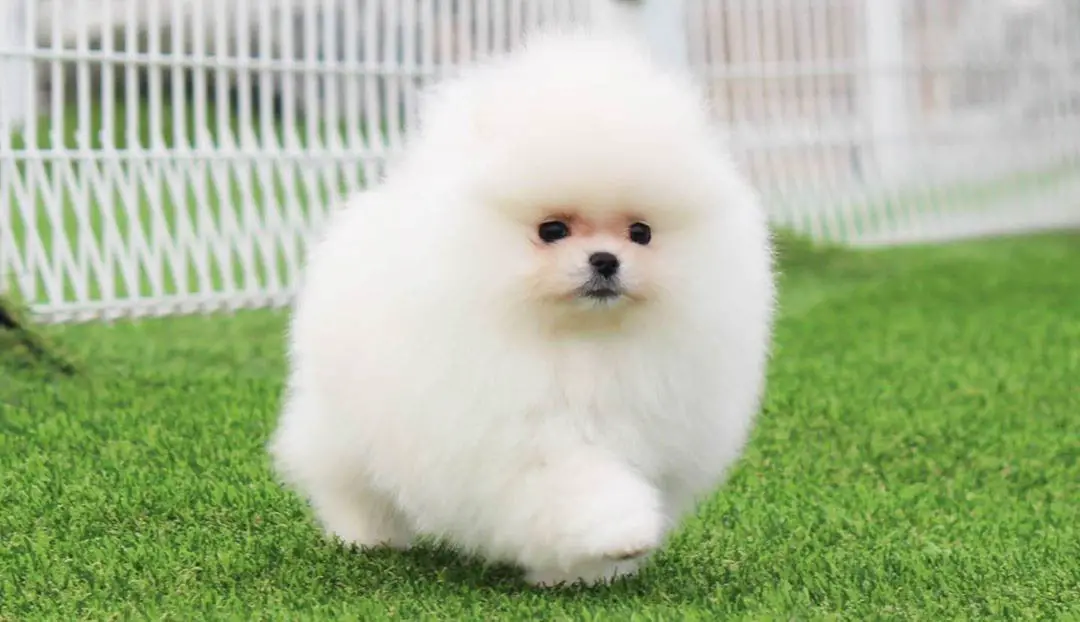 What You Should Expect When Adopting a Teacup Pomeranian
Rescue groups and shelters need to check those who want to adopt a pet thoroughly.
Their goal is to make sure that each pet goes to a loving family that complements their personality.
Most shelters require interested individuals to send an application for adoption.
One of the shelter's counselors will interview the applicant to see if they're qualified to adopt the dog.
You also need to meet the dogs that are available for adoption.
If you pass the interviews, you have to pay a small adoption fee before you can bring your pet home.
By doing this, rescue groups and shelters can ensure that the applicant can provide love and care for their dog.
Some of the questions might be intruding and too personal for some people.
Rescue groups and shelters have their interview procedure, but most tend to conduct it like an honest discussion instead of a test that you have to pass.
Just remember that those questions are only there to ensure that the dog will go to the right family.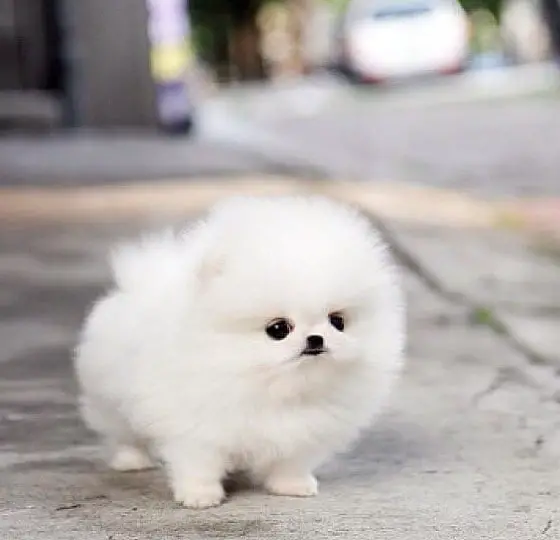 Once you realize this, you won't have any problem answering those questions.
Rescue groups and shelters usually ask about your family situation, such as how many adults and kids are in the family.
They will also ask if everyone in the family agrees to adopt a dog, your work situation, housing situation, and previous experience with dogs or other pets.
That's because they want to make sure that you're financially capable of supporting your new teacup Pomeranian.
The counselor will also ask about your lifestyle and knowledge about rescue dogs.
Will you take your pet with you on social events or vacations? Are you ready to meet people as well as train your pet?
These questions guide them in determining the right fit for the pet you want to adopt.
You need to be honest as you answer each question. After all, you don't want your teacup Pomeranian to be unhappy or to be abandoned again.
How to Prepare Your Home for Your New Pet 
It will help if you prepare your home for the arrival of your new pet. Make sure that your home is safe for a teacup Pomeranian.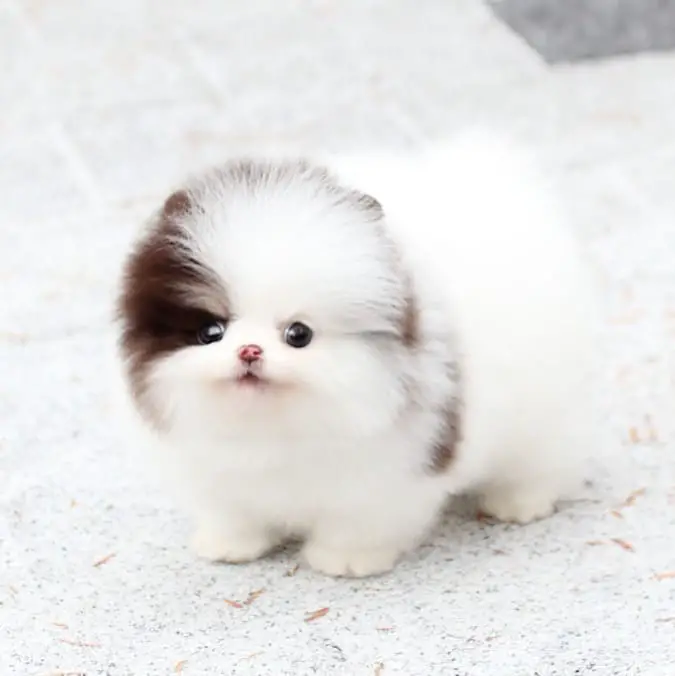 Prepare a safe area where they can relax. Don't forget to check for any points that they can use in escaping.
Big changes can be stressful for them, so be patient and help them get used to their new surroundings.
Worry no more because the shelter's counselor will help you make everything easier for your new pet.
It's normal for your new pet to feel uncomfortable, so just take it slow.
Contain your excitement, and don't overwhelm your Pom with kisses and cuddles. Let them dictate the pace.
If you're adopting a Pom with special needs, you have to prepare the necessary supplies.
Teacup Pomeranian dogs are delicate and fragile due to their small size.
You might kill them if you step or sit on them accidentally. They could get injured or die if they jump out of your arms.
This breed also feels overwhelmed and frightened when they hear any terrifying sound, quick movements, or loud voices.
That's why you need to keep disturbances within the surroundings to a minimum.
If you have kids, tell them to lower their voices or minimize their movements.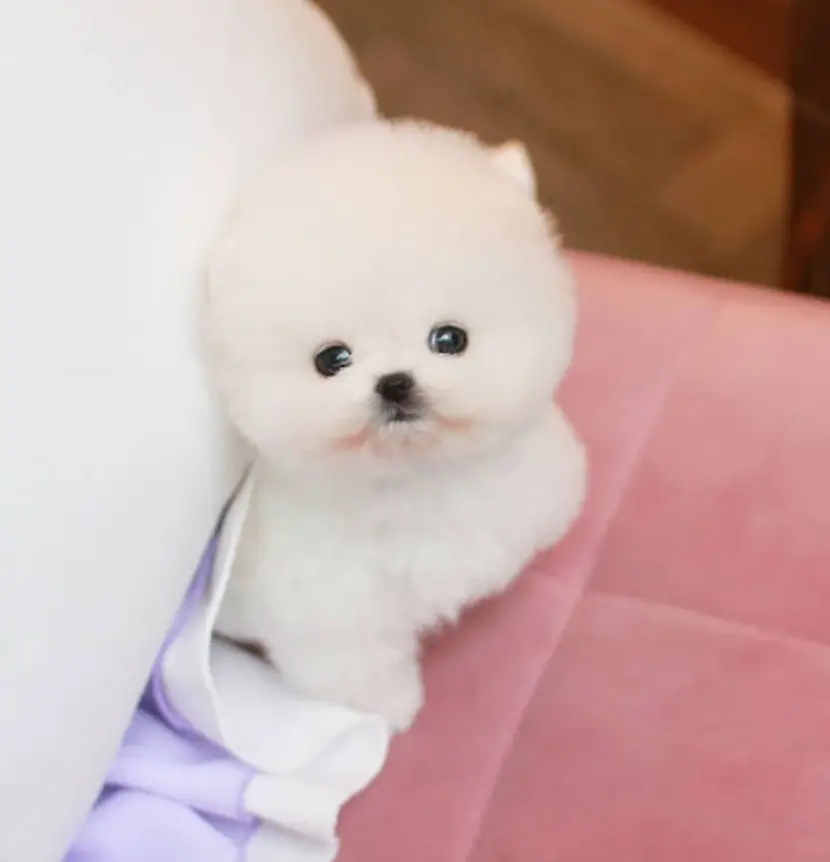 Teacup Pomeranians suffer from separation anxiety when they're left alone for too long.
If you're always away from your home or like traveling, this breed might not be a good choice for you.
If you need to leave them at home, you should give them enough supplies and food that they will need while you're away.
Teacup Pomeranians can live for up to 15 years, but they will show signs of aging between 7 and 12.
Compared to other dogs, they have a longer lifespan due to their small weight and size.
Teacup Pomeranians can live out their lifespan as long as you take good care of them.
Feed your pet with a well-balanced diet. Exercise is also important. Treat health problems immediately so that your pet can live longer.
Final Thoughts
By adopting a Teacup Pomeranian, you are saving a life.
This breed is extremely active, friendly, loyal, and playful. They also love cuddling with their human.
Pomeranians are sometimes not kid-friendly. They may bark when left alone with children.
If you want a dog that easily gets along with children, you should consider other breeds.