Are you planning to adopt mini Labradoodle puppies for you and your family? Well, there are some rescue shelters where you can find Labradoodle puppies for adoption.
However, it would be quite challenging on your part to find and adopt a Labradoodle puppy since this dog breed is prominent and in demand.
The best way to find this dog breed is through searching online. Some owners and dog breeders are open to give their pets as long as that the new owners can take care of these dogs. 
When adopting mini Labradoodle puppies, it is essential first to know more about these dog types. At least in this way, you will know and understand the proper way of giving care to these dogs, especially if they are from rescue shelters.
Generally, it is best to research these breeds to know exactly about their nature, temperament, personalities, and everything related to properly taking care of labradoodle pets. 
What Do You Expect from Labradoodle Puppies?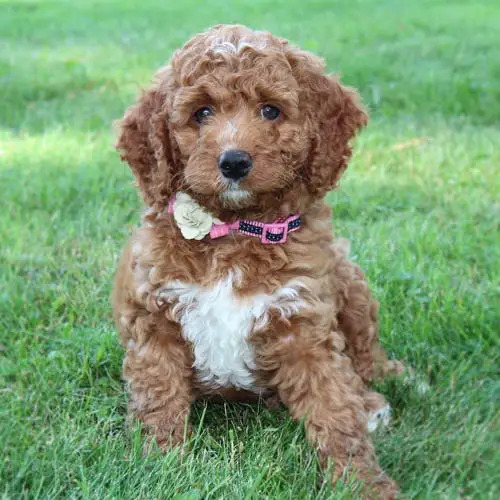 Labradoodle dogs are a mixed breed of Miniature, Toy, or Standard Poodle and a Labrador Retriever. These dogs are intelligent, loyal, affectionate, and adorable, which would be suitable for your family. Because of these good personalities, Labradoodle dogs became prominent across the world. 
Aside from those things, Labradoodle dogs are easy to train. So, with proper training, you can easily teach your new pets dog etiquette. These dogs know how to get along with other animals and kids at home.
However, if you have kids under 5 yrs. Old, then much better if you supervise or monitor your pets, especially when your kids are dealing with your pets.
It is because these dogs may sometimes injure your kids because of the sheer roughness. In general, these dogs are perfect for the first-time owner of any dog. 
Adopt a Mini Labradoodle Puppy from Rescue and Animal Shelters
Adopting labradoodle puppies is better than buying a new one. Aside from the fact that buying a new dog breed for your family would cost you a big amount of money, it allows you to extend love and care from those rescue dogs from animal shelters.
You can personally visit some of these rescue shelters and find your Labradoodle puppies who will become your new family pets. 
Perhaps, some rescue shelters are only adjacent to your place. But if you don't have any idea where to go for dog adoption, then you may consider the following on the lists:
IDOG Rescue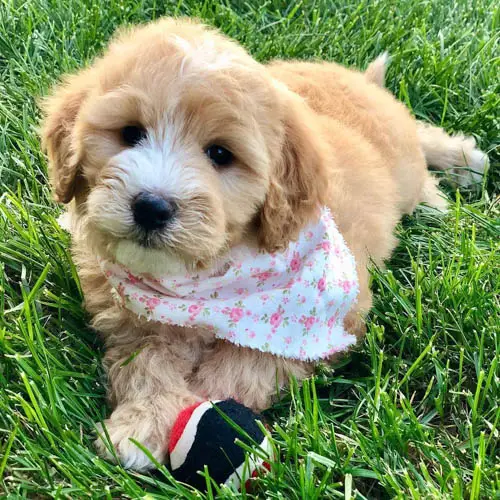 This is a type of non-profit program that performs rescue operations for Goldendoodles and Labradoodles. They have numerous foster homes in different places in the United States.
This rescue company started to operate last 2006 and became famous as an adoption and rescue agency. This organization takes Labradoodles which are surrendered or turned over by the owners to them. 
IDOG Rescue works diligently in rehabilitating and providing homes for dogs who are already in their care. That's why they make sure that they can give all the needs and proper care or attention which these Doodles or Labradoodles seek. If you want to adopt mini Labradoodle puppies for your household, you may look for this organization online. 
You can easily find them since they also have a Facebook page, and you can even find them on different sites. Many people talk about this organization because this group extends help and love to rescue dogs.
Doodle Rescue Collective Inc.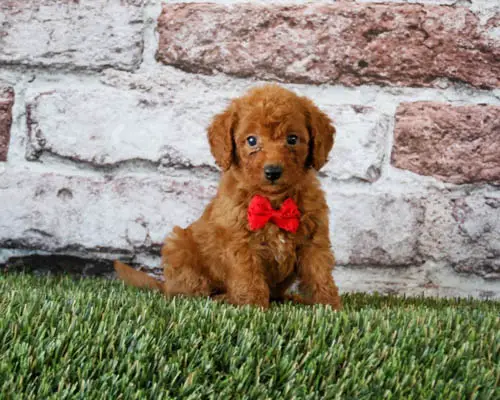 This group of dog rescuers extends help and care to those dog owners who can no longer take care of their pets. Doodle Rescue Collective Inc. is a group of active volunteers who want to extend an extra mile to animals.
This organization is composed of more than eight hundred volunteer members. Since 2005, they have already saved more than 4000 Goldendoodle and Labradoodle dogs. 
Since this organization provides vet care, rehoming, and rehabilitation for Doodle dog breeds, their rehome and rescue program became more prominent in the different places of the United States. It is not a type of shelter facility. But instead, they operate with some foster homes at different places in Canada and the US. 
Suppose you want to find a Labradoodle puppy, then much better if you will check their page. BY browsing their page and their site, you can find relevant information about their organization and information about the dogs to be adopted.
Doodle Rock Rescue
This is a type of Labradoodle which is situated in Dallas, Texas. This organization just started last 2017. They are a small group of volunteers who aim to rehome, rehabilitate, and rescue doodles in need.
Doodle Rock Rescue provides temporary homes for doodles while providing the love and care they need. This rescue organization solely depends on donations, and they are a non-profit group of rescuers. 
So, if you think that you can help them by adopting Labradoodle puppies from them, then don hesitate to do so. You can just find them on the internet since they are also accessible online. 
Carolina Poodle Rescue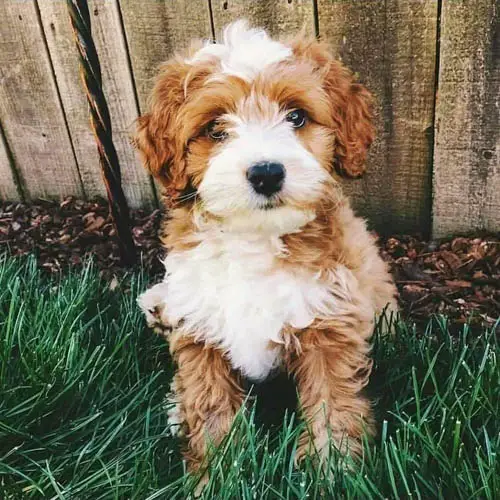 If you are looking for Mini Labradoodle Puppy for your home, then you may want to consider this place. This is a non-profit type of rescue organization aiming to rehabilitate, rehome, and provide temporary shelters for mixed Poodles.
They first give the essential needs like vaccination, deworming, and others before giving these dog breeds to their forever family. Carolina Poodle Rescue is accessible online; if you want to look for new pet dogs for adoption, you can just contact them. You may visit their social media page and reach them via email. 
Conclusion
These are just some rescue or animal shelters where you can go whenever you wish to have a new Labradoodle at home. However, before getting a new pet for your household, make sure that you are already prepared by exploring the best ways and procedures on how you can extend love and care to them. Make sure to give them the attention and proper care which they want for their true family.