Do you want to adopt a new puppy for your loved ones or kids? By now, you have probably decided that mini Goldendoodle is the best breed for you and your family, and now it is time for the next step- where to adopt.
However, mini Goldendoodle adoption may be trickier than you think. At least if you do not know the best approach. It is where this article will assist you in adopting a mini Goldendoodle puppy.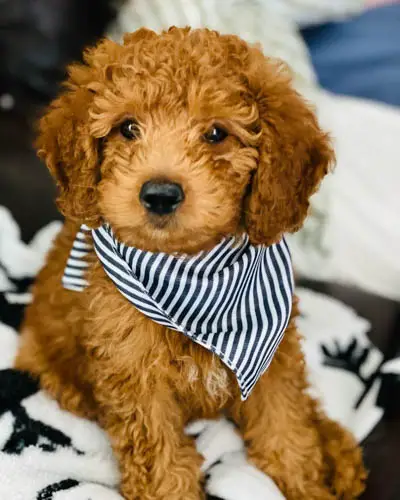 Getting to Know More About Mini Goldendoodle Puppy
A mini Goldendoodle puppy is a low-shedding hybrid of two renowned breeds of dogs. They are not aggressive, eager to please as well as low prey drive. They are a perfect companion dog that plays well with cats and other pets, kids and flourish as a therapy dog.
Are there members in the family that suffers from allergies? Then you will be happy to know that this breed of dog is regarded as hypoallergenic. But, unfortunately, there's a bit of misconception that surrounds that term.
In reality, no four-legged friend is hypoallergenic, as all do shed a bit. But, on the other hand, concerning this breed of dog, they shed less than many other breeds or mixes and generated less allergy-inducing dander.
Best Places to Adopt Mini Goldendoodle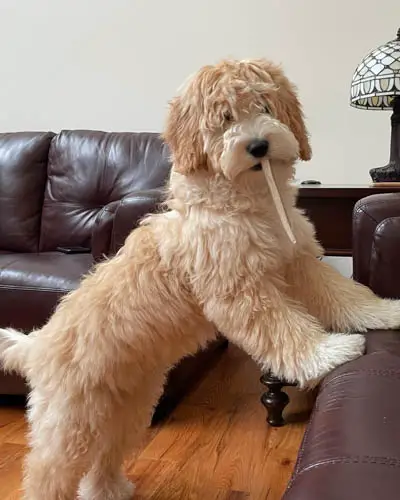 So, you want to adopt a mini Goldendoodle but do not know where to begin, you can look for a Goldendoodle puppy in many ways, particularly those that need new homes and parents. However, trying to look for those ways is complicated as well as time-consuming.
Unless you like searching online for many hours, and this is precisely what many people did when they were searching for a pet to adopt. To save pressure and time, we've compiled a list of the places to look for a Goldendoodle puppy to adopt.
Pet Stores
One of the best places to adopt Goldendoodle puppies would, of course, local pet stores. There are a lot of pet stores out there. On the other hand, many people think that adopting a Goldendoodle from pet stores in your area is not the best choice for many reasons. Some think that the pet stores don't have these well-bred puppies, so you would like to search elsewhere.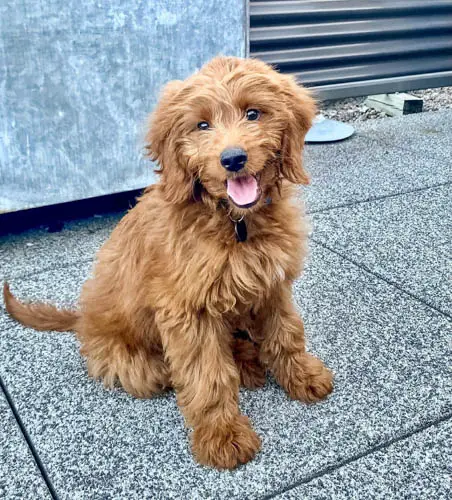 Another problem some people have with a pet store is the condition in which they keep these puppies. Each is usually alone in a small, wired cage for the duration of her or his stay at the pet store.
Many people feel that this is not healthy for the puppies and will go home in a sickly condition, lowering the chance that they will grow to be healthy adult dogs and live a longer life.
Pet Breeders
If you are one of the many people out there who take problem with the cramped living quarters of a Goldendoodle from pet stores, you may prefer the option of adopting one from breeders and keeps them somewhere like a farm.
Most of the time, these one litter at a time breeders often do it for the love of a dog or maybe a bit of additional income. However, no matter what the reason might be, they bring the Goldendoodle puppies into the world of fresh air, sunshine, and nature- a healthy beginning for a young Goldendoodle puppy that will surely assist him or her to become a healthy and lively adult dog.
A problem that someone planning to adopt a Goldendoodle puppy may have with this choice is that the breeders are far out in the country and may take some time to get to when it is time to pick up or get your dog.
IDOG Rescue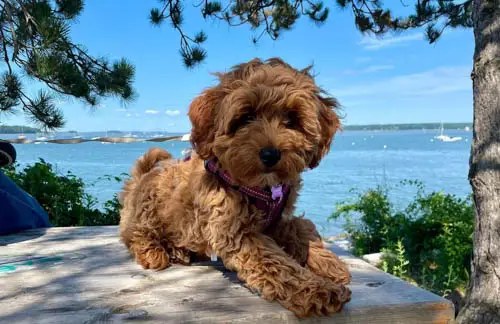 This is one of the best places to find or adopt a Goldendoodle puppy for your family and loved ones. This rescue center solely focuses on rescuing and adopting Goldendoodles, poodles, and Labradoodles and is considered one of the biggest rescue centers in the United States.
They also help in rehoming dogs once the original parent or owner cannot take a Goldendoodle. This rescue center is a non-profit institution which is located in Houston, Texas. However, they get inquiries about Goldendoodle for adoption from various parts of the country.
Professional Breeder
One other reliable place you might opt to go adopt your Goldendoodle puppy is a professional breeder. Adopting a dog from a professional breeder would make sure you acquire a clean line with proper documents showing such.
Also, you would be able to have the guarantee that your Goldendoodle puppy was taken good care of in the interim between birth and adoption.
This is what the professional breeder does for a living, not as side work for fun. Therefore, they put the whole thing into that is needed to keep in the business success.
The problem someone searching to adopt a Goldendoodle puppy might have with a professional breeder is indeed the cost. You might feel it is not worth your money to have a delicately bred dog when you are just searching for a pet for your loved ones.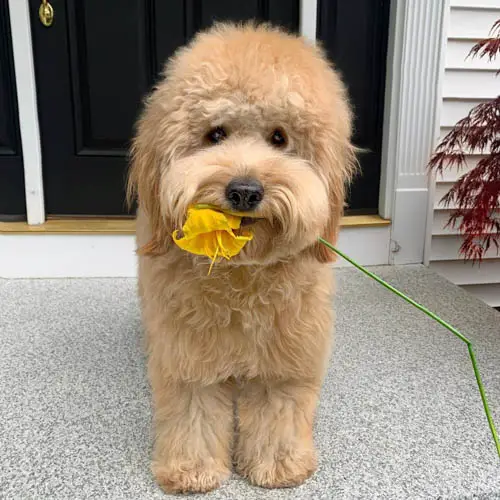 Conclusion
If you are searching for a reliable place to adopt a lovely Goldendoodle puppy, you have many choices available for you. Each option has pros and cons, and also each one must be considered very carefully, and your choices weighed.
You will want to consider the rescue centers you would want to adopt, how much you will be going to pay, and how far you travel to get the puppy when she or he is weaned and ready to go home with you. Be part of the family.
Wherever you choose to adopt a Goldendoodle puppy from when you check or assess every place mentioned above and look for a reliable and reputable, you can rest comfortably that your Goldendoodle puppy will, in all probability and odds be just tremendous addition to your family.