The Cockapoo dog breed is another type of designer dog in the US. This is a combined result from the breed of a toy poodle and American Cocker Spaniel.
This mixed-dog type started its bred way back in the 1990s. Cockapoo dogs are small types of dogs; however, they have bigger personalities than any kind of mixed dogs out there. 
Cockapoo dogs are prominent because of their non-shedding & hypoallergenic coat and sweetness in nature. Every cockapoo puppy is unique because they inherit different personalities and various generic traits from their parents — Poodle and American Cocker Spaniel. In general, cockapoos are intelligent, friendly, easy to be trained, and people-oriented. 
Cockapoo dog types have a moderate or sometimes high level of energy. So, they are suitable for families or individuals who are typically active at home.
Toy Cockapoos can weigh up to 6 to 12 pounds (5.44 kilogram), those Mini Cockapoos have a weight range from 13 to 18 pounds (8.16 kilogram), and those standard Cockapoos weigh more than 19 pounds (8.62 kilograms).
Because of the sweet temperament, good personalities, and perfect for your household, Cockapoos are ideal in your house. If you wish to own Cockapoos for your household, it would be better to find a rescue or animal shelter to adopt them.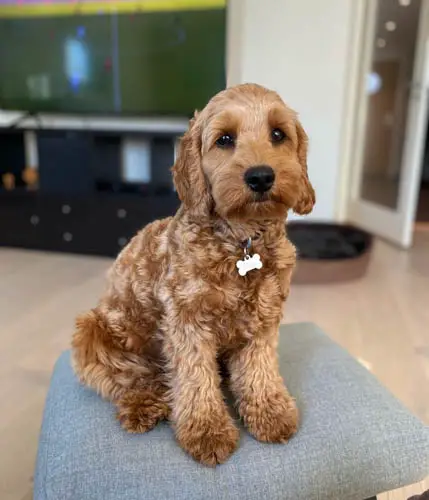 Adoption of Cockapoo puppies is way better than purchasing a new one for you. Several Cockapoo dogs can be found in rescue shelters for various reasons. 
If you think that Cockapoo dogs are types of dog breeds that would be perfect for your home, then try to search some rescue or animal shelters in your town.
Some of these rescue shelters have these mixed dog types. These dogs would be happier to have a family who can love them until the end. 
Rescue Shelters Where You Can Adopt Cockapoo Puppies
Finding Cockapoos from a rescue shelter may be quite difficult since they are prominent types of dogs in the United States. But if you're wanted to have these dogs, you must check different shelters, rescues, and humane societies in your place. 
Here are some rescue or animal shelters where you can check Cockapoo puppies if ever you wanted to adopt a new one for you.
Mid-Atlantic Poodle Rescue
This small volunteer network finds shelters and homes for abandoned or unwanted Poodles or mixed Poodles. This volunteer network can be found in Pennsylvania, Maryland, and Virginia. This rescue organization has three principal cockapoo sizes — the standard Cockapoo, miniature Cockapoo, and toy Cockapoo. So, you may opt to adopt any of those sizes from them. 
Generally, they have cream-colored male Cockapoos from 4 to 7 years. However, there are some instances that Cockapoo puppies are available in their shelter. So, if you plan to adopt a Cockapoo puppy from them, you need to visit them and ask for a new pet personally. All Cockapoos that they have vaccinations, and they are already tested for Lyme disease and heartworms. 
Arizona Poodle Rescue
This organization is composed of a small team of volunteers. This organization started to rescue different kinds of Poodles or Poodle mixed dogs in 2003. They received Cockapoos because their owners, local shelters, or breeders can no longer take care of these mixed dogs.
And since these dogs cannot be taken care of by their owners or breeders, Arizona Poodle Rescue initiated adopting the dogs and providing their needs temporarily. 
So, if you are looking for Cockapoo puppies for adoption, you may reach out to Arizona Poodle Rescue. This organization is situated in Maricopa, Arizona, 85138. You may also search this address and its organizational background for you to know more about their dog rescue group.
Poodle Patch Rescue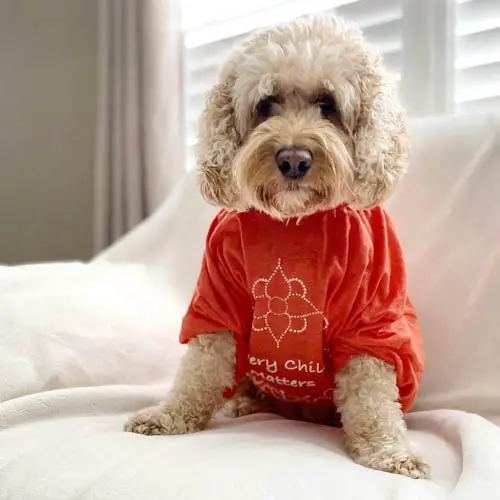 This is an organization in Texarkana, TX, that takes care of Poodle mixed dogs. Poodle Patch Rescue runs by a small team of volunteers who rehome and rescue Poodles of different mixes and sizes.
All dogs that they have rescued are well-trained. These dogs also receive the love, attention, and care they need. All the rescued Cockapoo dogs are neutered/spayed, vaccinated, and heartworm negative.
This organization extends extra care to their rescued Poodle or Poodle mixed dogs by giving dental cleanings, proper grooming, and everything they need.
If you want Cockapoos for your household, then you may personally visit Poodle Patch Rescue and pick up your new pet. This organization does not transport or ship these dogs to their new owners. 
Georgia Poodle Rescue
This is another rescue organization that provides sanctuary for mixed Poodles or Poodle breeds. Once the owners abandoned or turned over these dogs, they train and rehabilitate their rescue Cockapoos before being adopted by the new owners. Aside from that, these Cockapoos are neutered/spayed and received the best medical care which they need.
Georgia Poodle Rescue trains Cockapoo puppies in the basic obedience procedures and pack leadership ways. These dog breeds receive proper or potty training and are trained to socialize with humans or other animals.
So, if you wish to adopt new Cockapoo puppies for your household, visiting this organization is ideal. Then, you will get training instructions or procedures for your new Cockapoos. You will also receive lifetime support for your new pet.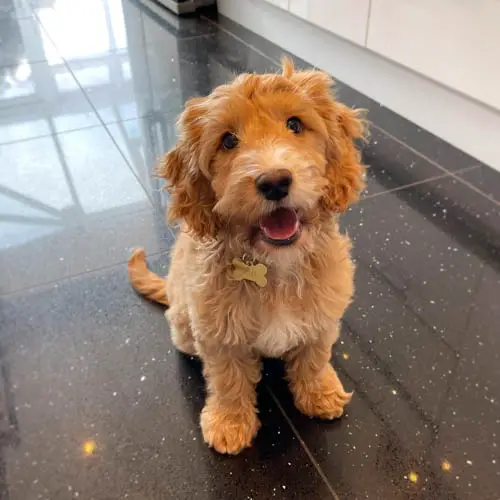 Things to Know When Adopting New Cockapoo Puppies
If you're decided to adopt new Cockapoo pets for you and your household, then you need to take these essential things and considerations, which were listed below:
Think twice about adopting a Cockapoo rescue puppy, especially if you have children or kids under five years old. old.
Cockapoo dogs need mental stimulation and exercise. 
Extensive training and daily routines are needed by the Cockapoo dogs. 
Adopting Cockapoos is not similar to purchasing a Cockapoo. If you adopt Cockapoo dogs, you need to know first if they are being abandoned or turned over by the owners. You need to understand the personality and innate emotions of dogs before adopting them. 
These things would somehow help you to understand the mood and personality of your Cockapoo dogs. Moreover, you will know how to take care of these dogs since you are already prepared for adoption.