Are you planning to adopt a Malshi puppy? Do you want a Malshi puppy companion at home? Then, keep reading learn where to adopt Malshi Puppies.
Characteristics of Malshi
The Malshi is a crossbreed between a Shih Tzu and a Maltese and originates in the US. This hybrid is also known by "Malti Tzu," "Shihtese," and "Shi-these." The Shi Tzu is a medium-sized breed with a double coat. The Maltese are a small, playful, fearless dog with a long, white silky coat.
These Shih Tzu and Maltese produce a combination of family-focused, intelligent, sturdy, and cute dogs. Here are the things you should know before adopting a Malshi puppy: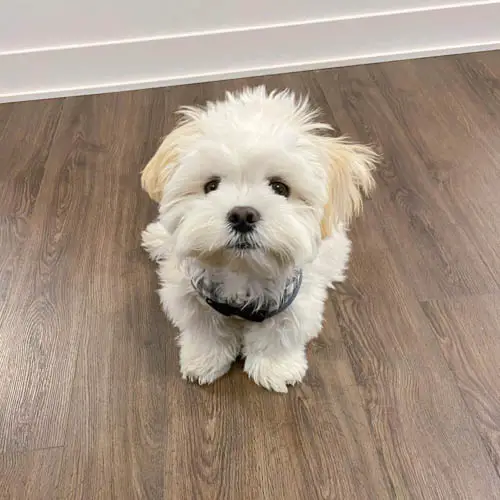 Size
A Malshi grows between 5-15 pounds. They can reach a height of 8-14 inches.
Coat
Generally, the Malshi coat resembles the standard Shi Tzu coat or no undercoat. However, this hybrid does not shed; instead, they lose hair slowly.
Character
The Malshis are known for their family-focused, friendly, and fast characteristics. They require less affection and attention and easier to train than standard Shih Tzus. However, they are usually aloof with strangers.
Temperament
Besides being a playful, loyal, and intelligent breed, the Malshi requires moderate mental stimulation and exercise. Although they are very independent, they are still quite eager to please. They are agile, alert, and highly perceptive. They do well with nearly all animals and older children.
Care
The Malshi often needs three or more puppy cuts, whether shaved or trimmed short, per year. The most common regimen for this hybrid is daily brushing of their "show coat" or full coat.
Training
The Malshi is very eager to learn and learn and perceptive. This makes them a perfect choice for those who lack training skills or first-time dog owners. Plus, socializing with animals, friends, and children and travel are highly recommended.
Top Websites to Find and Adopt Mashi Puppies
Now that you have an idea about how it is like to be with a Malshi, it's time to reveal the best websites where you can find and adopt Malshi puppies.
Although you can drive around your city, searching from a pet adoption website can save you time, money, and energy. These websites are helpful, especially if you are busy but serious about adopting a Malshi puppy.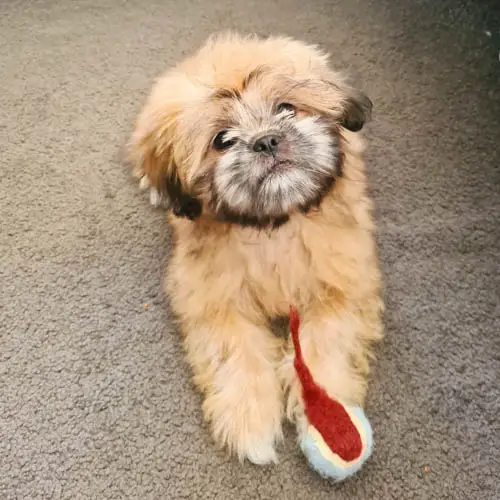 Petfinder
Petfinder is known for its specialization in all kinds of pets. So, there is no way for you not to find a Malshi puppy. When searching for this puppy, you can filter the search by age, traits, and organization. Then, you will also receive tons of advice about grooming and training.
PetSmart Charities
PetSmart Charities enables you to narrow down the pet search by zip code, breed, size, age, and color. It has many lists of pets from different rescues and shelters in your zip code. After finding the puppy you want to adopt, the next thing to reach out to the specific Rescue or shelter to start the adoption process.
AKC Rescue Network
The AKC Rescue Network enables you to adopt a particular breed. So, you can easily find Malshi puppies from there. The organization also lets you search for pets across the country. Then, it will provide you the Rescue's site.
ASPCA
The ASPCA might be famous for its tear-inducing abused dog commercials, but it is ideal for adopting pets like Malshi puppies. The website is more than willing to help you find a perfect furry best friend.
If you live in Los Angeles or New York, you can visit their local adoption centers. However, if you are far away from those ASPCA locations, you can use their site's local shelter portal to find the puppies for adoption near your area.
Rescue Me
The Rescue Me does not only help you find cats and dogs; it is an ideal place to adopt farm animals or reptiles. Besides adoption, it also supports local animal rescues to nurse back to health. Once you have decided on a specific Malshi puppy, you want to adopt, you can start narrowing down the pet search by state.
The Shelter Pet Project
The Shelter Pet Project has a minimal website, but you can still find the pet you are looking for. It enables you to search as far as 200 miles (321.87 kilometers) beyond the zip code. It might be limiting, but you can still find plenty of options.
Best Friends Animal Society
The Best Friends Animal Society was first launched in Utah back in the 1980s. Since then, the organization has expanded across the country. So, you can find them in major cities, such as Salt Lake City, Los Angeles, New York City, and Atlanta.
Adopt a Pet
The Adopt a Pet website provides a list of pets from over 17,000 rescues and shelters across North America. Since the website is very straightforward, it is easy for you to find the Malshi puppy you are looking for, even if you are not technologically inclined. In addition, it enables you to filter by breed, age, and location.
Petango
The Pentango has a partnership with almost 2,000 welfare organizations in different parts of the US. It offers real-time and engaging updates about pets. If you live in North America, finding a shelter near you to adopt a Malshi puppy.
Petco Foundation
Like most pet adoption sites, the Petco Foundation allows you to filter your pet search by breed, age, sex, color, size, and location. The local Petco Foundation also hosts various adoption events with rescue groups or shelters. This will help you choose a furry best friend in person.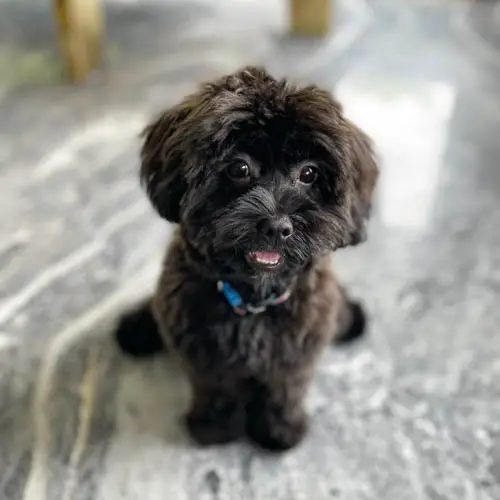 Conclusion
There you have it! Hopefully, you can now have peace of mind knowing that you can find a Mashi puppy very soon with the list of pet adopt websites above. However, keep in mind that after you adopted a Malshi puppy, you need to take critical steps to ensure that you will take care of him correctly. Plus, ensure that you will give them all the love and care they deserve.