Are you planning to adopt Shichon puppies but know where to find them? Then you are in the right place as this article caters to dog lovers out there who want to know how to adopt Shichon puppies. So, sit back, relax and continue reading.
Every year millions of unwanted dogs and puppies wind up in rescue leagues or animal shelters across the nation. It is said that a massive number of these lovely and friendly animals will not make it out of these places.
And what is more surprising is the number of pure breeds and dogs, which end up at these organizations. So, if you plan to get a Shichon puppy, it is a good idea to consider adopting one. There are many Shichon groups and animal shelters that would be thrilled to have one of their dogs rescued.
What is a Schichon Puppy?
A Shichon puppy is a mixture of bichon fries and shi-Tzu dog breeds. They are smart, affectionate as well as outgoing. A Shichon puppy inherited some of the remarkable features from both of its parents.
This breed of dog goes by a few other names, such as Zuchon, Shi Tzu-Bichon, and Teddy Bear dog. Despite their unfortunate conditions as a designer dog, you can find them in rescue centers or dog shelters, so always bear in mind to adopt and do not shop.
This sweet puppy is rather adaptable and fits families with kids and those living in an apartment or condo. This is an ideal companion animal for matured individuals or seniors, and their temperament and personalities make them superb therapy dogs.
If you are looking for a buddy that will go with you around, look no further than Shichon. They might be the ideal choice for you. This breed of dog protects its loved ones from harm.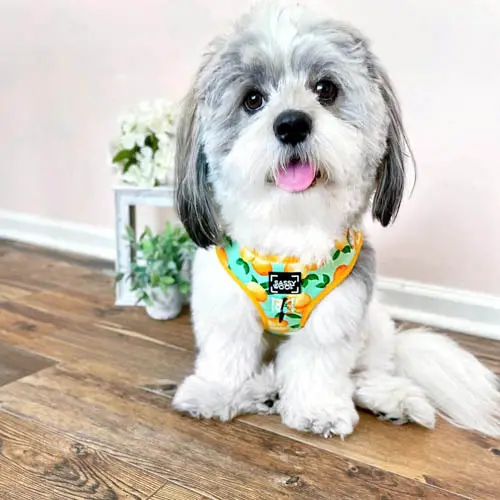 Temperament
The Shichon is a fun-loving and adventurous breed of dog. However, sometimes they are also mischievous. This is a very social dog, and it must have human or dog companionship.
This breed of dog also enjoys running, and if given the opportunity, he or she will roam. A lot of people fall in love with this amazing puppy before doing any homework on the breed.
Without a doubt, this is one vital reason that many Shichon puppies end up at either a rescue league or animal shelter. It is vital to realize that Shichon puppies need a decent amount of care. This is a vital thing to consider when you are planning to adopt this breed of dog.
Where to Adopt Shichon Puppies: Places You Need to Consider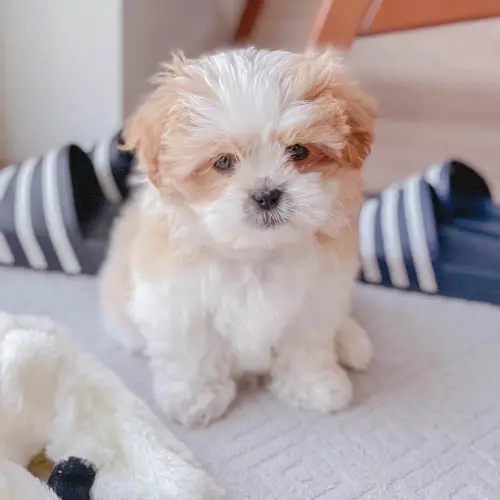 If you like to surprise your kids or your wife on her birthday with a cute puppy, but if you are not aware of where to get this cute, adorable, and lovely creature, then here are some useful tips for you.
Do Some Investigations In Your Place/Neighborhood
If you don't know about this type of dog, it is better to assess it in your area or neighborhood. Suppose anyone in your neighbors has a welcome addition to Shichon puppies. In that case, you can generously provide your adoption service to neighbors as nobody ever wants to keep a bunch of puppies in his or her home.
Pet Shops
A lot of people like to purchase Shichon puppies from the local pet markets. Pet shops will have almost every kind of puppy breed so, it will be easier for you to pick a Shichon of your choice with the assistance of a neighboring pet shop.
Breed Rescue Organization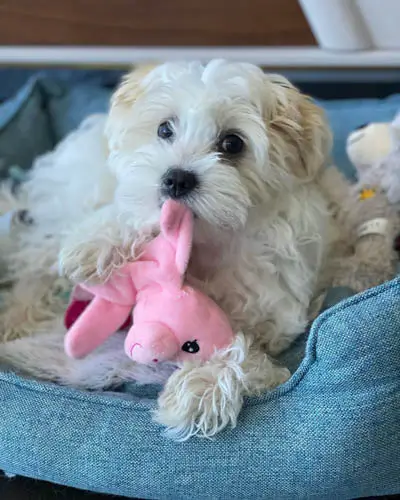 If you are a novice in dog training, it's better to support a Breed Rescue Organization. They are special groups which are specialized in training dogs of a specific breed. They can be a good help for those who don't have time for dog training.
Animal Shelter or Pet Rescue Groups
Pet rescue groups or animal shelters are surely helpful for people who aren't conscious about a particular breed. On the other hand, it is hard to find a Shichon puppy here as most rescue groups contain adult dogs. However, if you are lucky, you may find a Shichon puppy that you can adopt.
Internet
It is also a good place to look for a Shichon puppy to adopt. Lots of dog breeders post their ads online so that you can pick one easily.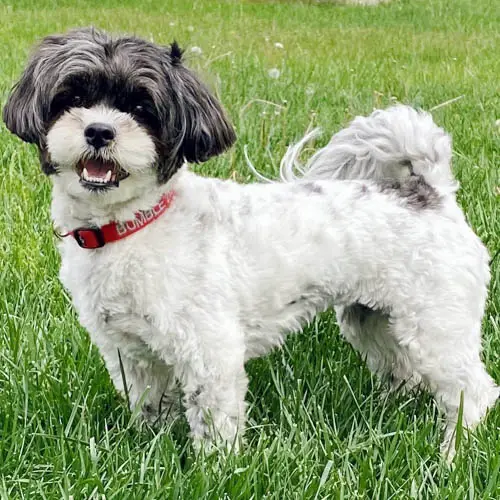 The best place to begin searching for a Shichon puppy is adop-a-pet.com. This is a trustworthy site where you can find the dog of your choice. All you need to do is to type in the breed of choice, your zip code and how many miles away you would want to search.
The further away you're willing to travel, the greater the options will be. You will find animal shelters that currently have Shichon puppies available for adoption and a list of Shichon rescue groups. You will be astounded at how many Shichon puppies require a new family or home.
You can also search the internet using the keywords adopt a Shichon puppy or Shichon rescue groups to look for an adoptable Shichon puppy. Many rescue groups have their sites, and many animal shelters are affiliated with petfinder.com; that is also a good website to search at if you are considering adopting one.
You will have the choice to choose Shichon, and one more, a bunch of adoptable Shichon puppies will come up. Many Shichon puppies and other dog breeds need a new family and home, and the internet is assisting so many of you to find one.
To Sum Up
Shichon puppies adoption is without a doubt a huge responsibility for that reason; before planning to adopt one, you need to think twice or ask yourself twice whether you are ready for this huge accountability or not.