Many innocent Cavadoodle puppies are abandoned, taken for granted, and sometimes abused. This breed of dog is forced under many circumstances no dog or pet, in general, must go through as they resist staying alive with little water, food as well as affection from human beings. 
Some think these dogs are put in a rescue shelter as they have some disease or defect. On the other hand, this isn't the case- usually, they are sent to rescue shelters or animal shelters because their past owners have abandoned them.
Therefore, when we plan to get a dog, we usually resort to purchasing from a breeder or a pet store. Adopting Cavadoodle puppy from rescue shelters doesn't even come to their minds.  
There are many homeless yet loving and adorable Cavadoodle puppies in animal shelters that need you. So, if you think of getting this breed of dog for your kids and loved ones, you may need to think of checking out some organizations where you can adopt Cavadoodle puppies. But, before that, let us get to know more about Cavadoodle dogs. 
What is a Cavadoodle? 
A Cavadoodle is a crossbreed with much love to give. It is the offspring of a poodle and a Cavalier King Charles Spaniel. This breed of dog is low allergenic due to its coats and many reasons why they are very popular. A Cavadoodle is extremely good-natured as well as very loving and affectionate. They are also friendly, loyal, and very playful, which make them a remarkable family pet. 
As mentioned, this breed of dog makes the best companion for households as they possess very loving personalities, and their sensitive side makes an ideal atmosphere. They aren't known to express aggression, but proper supervision around kids is essential. 
Facts about Cavadoodles 
Is Cavadoodle the right pet for you and your family? By knowing some information about this breed of dog, you will determine if they are ideal for you or not. 
Popular for Having Descriptive Fur: This breed of dog is renowned for its adorable coat. A Cavadoodle comes in different types and colors too. The coats can be black, white, or tri-colored and can also be straight, wavy, or flat. 
Training is Easy: You will be happy to know that this dog breed is easy to train. This is simply because of the fantastic temperament that is hereditary. 
Good Natured Dogs: A Cavadoodle is renowned for being a good dog for families. This breed of dog is great around kids and is also an ideal pet to grow up around. A Cavadoodle is very friendly and enjoys keeping up with active kids too. Normally, it is a fun dog to have around. 
Exercise: A Cavadoodle loves to walk outside and make a good companion for a short walk in the theme park. 
Not an Ideal Watch Dog: As mentioned above, this breed of dog is very friendly, especially to strangers. So, this is not an ideal watchdog. You may find other dog breeds if your purpose is to have one to watch your property. 
Health Problems: It is essential to get a pet from a reliable breeder as the puppy's health depends on the well-being of its parents. 
Indoor Pets: A Cavadoodle is a good dog for families living in a small apartment or condo. 
Minimal Growing: This breed of dog is likely to be non-shedding simply because of its mix. But, you have to brush his or her coat once a week. 
Places to Adopt Cavadoodles Puppies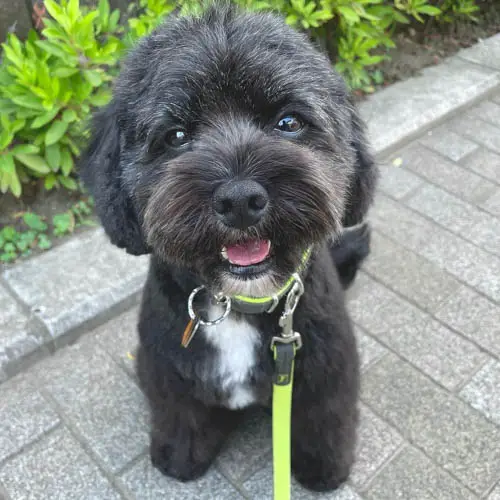 Now that you are familiar with cavadoodles, your second step is to know where to find or adopt cavadoodles puppies. Keep on reading. 
Search Over the Net 
Nowadays, the whole thing is online, and the chance of finding a Cavadoodle to adopt is high. Check the local classified sites. All you have to do is enter Cavadoodle, Cavoodle, or Cavapoo in a search box and see if anyone needs to rehome their Cavadoodle puppies. 
You need to be wary with dog breeders promoting on some sites. While it isn't impossible, many dog breeders have their sites and long waitlists. It is improbable that a reliable breeder would publicize their cavadoodles on a classified website. 
Check Facebook and Other Social Media Sites 
Are you aware those social media sites today allow you to find the things you are looking for? That means you can search for cavadoodles on social media sites. Just type Cavoodle, cavapoo, and Cavadoodle in a search bar and see if there are organizations, groups, or posts that appear. You might just find what you're searching for. 
Visit SPCA Website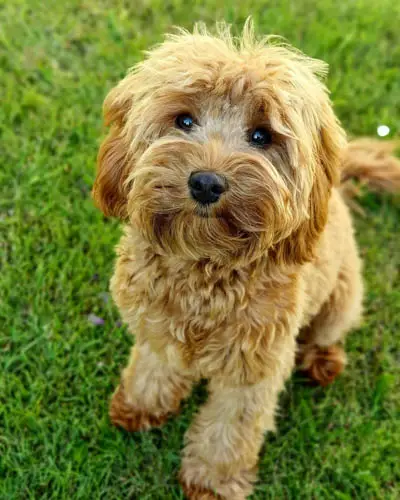 You can visit the SPCA site to know if Cavadoodles puppies are looking for a new master or home. Also, you can check other sites, including: 
• Petfinder 
This site offers an almost endless selection of dogs, including Cavadoodle. They also feature an interactive test that asks your breed preferences and lifestyle questions to help you find the right one for you. What is more, you can filter search queries by an organization, age, and compatibility with kids. 
• Adopt a Pet 
This site lists cats or dogs from more than 17,000 different animal rescues and shelters. What is more, you can find different breeds of dogs here, including cavadoodles. The site's simple layout enables you to search by age, location, and breed to find the ideal one for you and your loved ones. The requirements for adoption will differ depending on the listed adoption institutions. 
What to Do After Finding a Cavadoodle Puppy to Adopt? 
You've found a Cavadoodle online, so what to do next? You need to extra cautious and do not rush into anything regardless of how stirring it might be. Make sure to double-check the whole thing. Ask questions like why it is in the rescue and how long he or she has been in the rescue? This will help you in finding the best one for the family.