Yorkiepoo is a cute dog breed with a lovable personality. It is a combination of Toy or Miniature Poodle and Yorkshire Terrier.
It is among the most popular dog breeds in the United States. It is considered a designer dog. Do you want to have a Yorkiepoo puppy in your home? Well, it is time to adopt one. However, if you don't know where to adopt Yorkiepoo puppies, don't worry because the following is a list of where you can find your Yorkiepoo.
Save a Yorkie Rescue (PA)
It is a shelter for Yorkies and other Yorkie mixes, including Yorkiepoo. The organization raises funds to help dogs live healthier. They also have a significant virtual presence like the smile.amazon.com account that allows you to choose them as a rescue.
In addition, the portion of eligible purchases will go to the cause of helping the Yorkies. Save a Yorkie Rescue makes efforts that even though Yorkiepoo is a designer dog, they also deserve to be rescued. They also make sure that the dogs go to responsible pet owners.
Georgia Poodle Rescue in Georgia
The goal of this organization is to care, rescue, and re-home Poodles and Poodle mixes, including Yorkiepoo. They are the first-ever Poodle club that rescues as opposed to being breeder-based. They provide professional training, rehabilitation, and professional match-making services. So, it can be the best place to adopt your Yorkiepoo puppy.
They serve as a social worker, so the dogs can get the best adopter that can provide them with the best homes. If you want to adopt a Yorkiepoo, you need to speak and stand up to your suitability as a dog owner. They also visit adopters' homes for fence checks and need groomer and vet records from their fur parents.
Yorkie Rescue of America (California)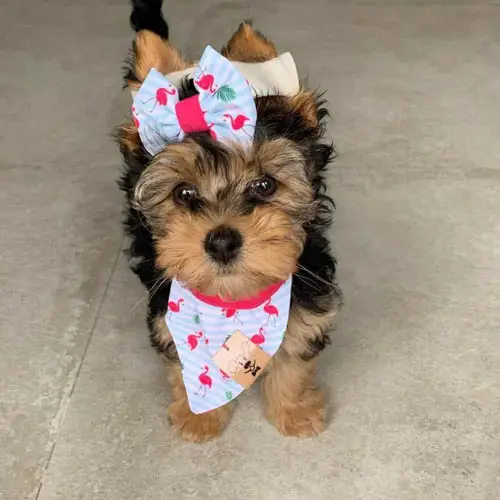 Tiffani Cartozian founds this organization. They work hard to provide Yorkies and Yorkiepoo with a blessed and healthier life. They treat the dog as their family. Yorkie Rescue of America also provides rehabilitation and medical treatment for the Yorkies.
United Yorkie Rescue (Texas)
United Yorkie Rescue aims to nourish, rescue, rehabilitate and help Yorkiepoo with their forever homes. They also educate the community, pet parents, and potential adopters about the dog's behavioral characteristics and unique nature to mitigate possible misunderstandings and problems that can lead to abandonment or surrender. If you want to adopt a Yorkiepoo puppy from them, you should be 25 years old or above.
Yorkie Haven Rescue (Southeast States)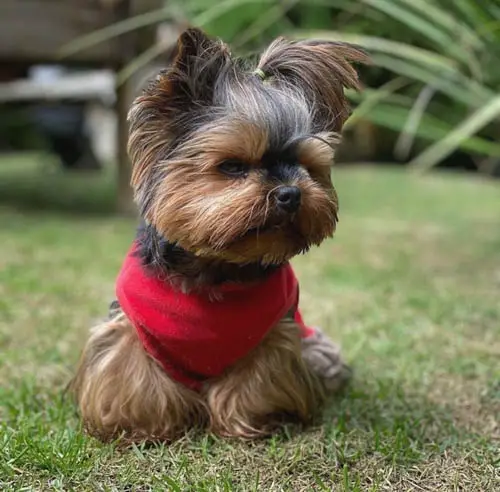 Another great place to adopt your Yorkiepoo puppy is the Yorkie Haven Rescue. This organization has the theme of "No dog left behind." They have generous volunteers that provide dogs with extensive medical care.
That is the list of the places where you can adopt your Yorkiepoo puppies.
Now that you have discovered where to adopt, it is also good to know about this dog breed.
What You Need to Know About Yorkiepoo
Yorkiepoo is an affectionate, fun, intelligent, and easy-going pet. It is a hybrid of Toy or Miniature Poodle and Yorkshire Terrier and one of the smallest designed dogs. They can grow about 7 to 15 inches (38.1 centimeters) and weighs around 3 to 14 pounds (6.35 kilogram), and an average of 6.5 pounds (2.95 kilograms).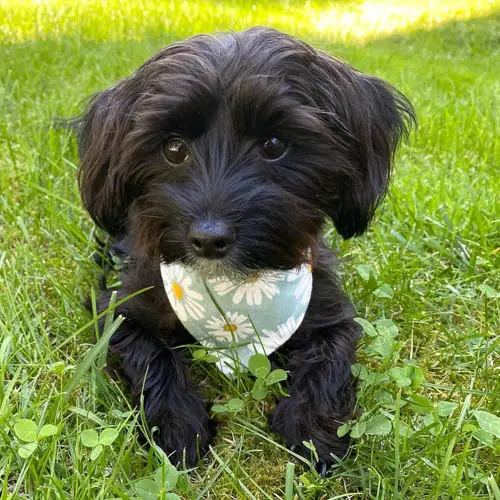 Personality
Yorkiepoo is a happy and energetic dog. They always want to be their human family since they love to entertain people.
This dog breed also loves to play, offering them more playtime for their physical and mental stimulation. They are friendly so that they can socialize with your friends and other dogs.
Grooming
You don't need to worry about the grooming of this breed. Thus, they are low-maintenance dogs. You can brush their long hair at least two to three-time weekly to eliminate tangles. You can bathe them once a month using a conditioner designed for dogs.
Ideal environment
Yorkiepoo is a small dog, so they don't need more exercise. Fence in yards can be an ideal place for this dog breed. They love to run, so you can provide them small spaces where they can run and play.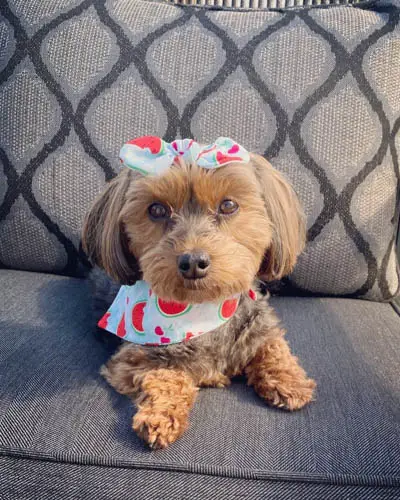 Ideal human
Yorkiepoos can be a perfect pet for seniors or people with mobility issues. They also work well with children. However, you can still make Yorkiepoo your pet even though they only require less exercise. Just make sure you can provide them quality time and their basic needs.
Training
Yorkiepoo is an intelligent and highly trainable pet. They're eager to please so that you can teach them quickly. It also takes patience and dedication when training this pet.
You can use a positive approach in their training. For example, give them their favorite treats as they enhance their training performance. With a reward, you can encourage this dog to improve its behavior.
Health
There is a chance that the Yorkiepoo can develop certain genetic disorders. They are also prone to dislocated kneecaps and eye disease.
Yorkiepoo can also suffer from immune-mediated disorders and idiopathic epilepsy. If you want to maintain the excellent health of your Yorkiepoo, give them regular medical checkups and their medical needs.
Proper nutrition
Make sure to feed your dog with only quality dog foods for their proper nutrition. Give them an adequate amount of food to avoid overweight.
Give them love and care.
Yorkiepoo also needs love and care from their human family. Therefore, shower them with enough love and care and treat them like your family member.
By making them feel loved and unique, they can be happier and healthier. It can help avoid separation anxiety, boredom, and loneliness with your dog, leading to destructive behavior.
Conclusion
Yorkiepoo is an ideal family pet. If you want a cute, petite, and lovely best friend, Yorkiepoo can be the best breed for you.
Meanwhile, before you adopt a Yorkiepoo puppy, make sure you can do your responsibilities as a pet owner. With that, you can offer them the best quality living that they deserve.
Do you look for a Yorkiepoo to adopt? You can choose from the mentioned organizations and rescue shelters discussed above. Save a Yorkiepoo and have a beautiful and friendly pet.