When you look at Bichon Frise for the first time, you will fall in love with them.
They have fluffy white for and a cute face that looks visually pleasing.
They also house sophisticated manners and always tilt their head to decide when they listen to you, which makes them look cute.
When you visit any store, you can see that Bichon Frise is quite playful and enjoy playing games with everyone. 
You can try out things like a tug of war or fetch the ball with Bichon Frise.
They are a friendly dog, and you cannot find a better partner than Bichon Frise.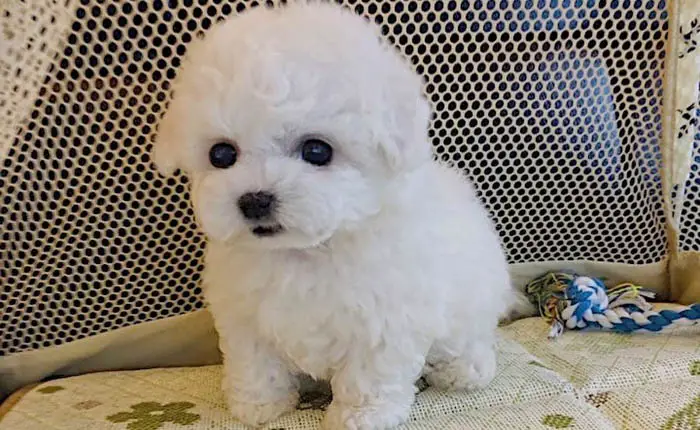 When you adopt them, then they will often try to roam around the house and look for a place to settle in.
They will mostly look for a comfortable spot that is right next to you so that they can snuggle in.
At night, Bichon Frise can sleep on their own, and they won't sleep with anyone if they are not allowed.
The best thing about Bichon Frise is that they are hypoallergenic, which makes it perfect for people who have allergies due to doghair.
So you can consider adopting a Bichon Frise if you want to own a dog, which does not shed.
This will help you to keep your house, clothes, and furniture clean all the time. So here are some of the tips to adopt bichon Frise puppy.
Why everyone loves Bichon Frise?
The Bichon Frise breed is brilliant, and they have more understanding than any other dog breeds.
If you want to teach them any type of skills or tricks, then they can easily learn it.
They can also understand what is going on by observing the behavior of their owner.
You must understand how you can teach them specific things, and they will often treat them if you try to scold them. 
If you do not want to get a loud dog, then Bichon Frise is a perfect puppy for you. It does not yap like other dogs and keeps silent most of the time.
It is a small dog and only requires a little bit of exercise to keep fit.
The people who live in small apartments can adopt Bichon Frise as they are quite small.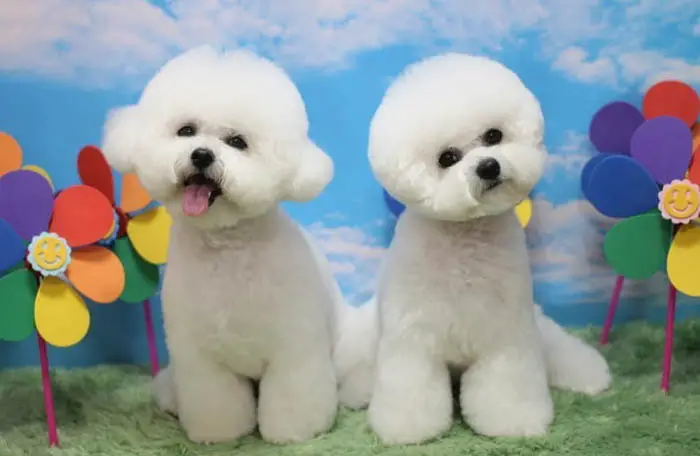 Is it easy to train Bichon Frise?
Due to their small size, Bichon Frise requires minimal exercise to remain fit.
You can even take them on a simple walk in your area, and they will keep fit and healthy.
So it is a perfect idea for the people who do not have a big backyard as you can simply take them on a walk on the road.
They are quite lively, and you won't face any issues when going on a walk with them.
Does Bichon Frise play well with kids?
If you have kids at home, you might think you whether the Bichon Frise is the right bred for you or not.
They are smart and make excellent companions with anyone. They will easily fit in your house as they are quite active and loved by kids.
Make sure that you teach your kids to take proper care of the pets so that they do not cause any harm to them.
You need to get rid of any dangerous objects from your house so that they do not hurt themselves.
It is all about how you take care of the pet so that they remain safe in your house.
Why is Bichon Frise a perfect pet for people with allergies?
The best thing about adopting a Bichon Frise is that they do not shed any hair as they are hypoallergenic.
If you always wanted to get a puppy, and you are sensitive to the furs, then Bichon Frise is a perfect puppy for you.
You do not have to worry about anything and simply adopt them.
Adopting a Bichon Frise 
The adoption can be done through a pet store or rescue center, as you can look for various Bichon Frise.
Make sure that you interact with all the puppies and get an idea about who is most suitable or comfortable with you.
Finding a puppy is not so easy, and you need to spend some time on the adoption process.
Now you might have an idea about the things that you need to check before you complete the adoption of a Bichon Frise.
You must take better care of your puppy so that they can feel welcome in the house.
They need to be given proper space and time to adjust to the new place. A puppy will roam around the entire house before they find the spot where they feel most comfortable.
After that, you can either set up their bed or room at that place or make them adjust to the place where you already set up their bed.