Did you know that millions of unwanted dogs and puppies wind up in rescue groups and animal shelters each year?
It is an unfortunate reality that a large number of these creatures won't make it out of these places.
What's more surprising is that a high number of purebred puppies and dogs end up at those organizations.
Are you are one of those people who are thinking about getting Yorkie puppies? Then it would be a wonderful idea to adopt one.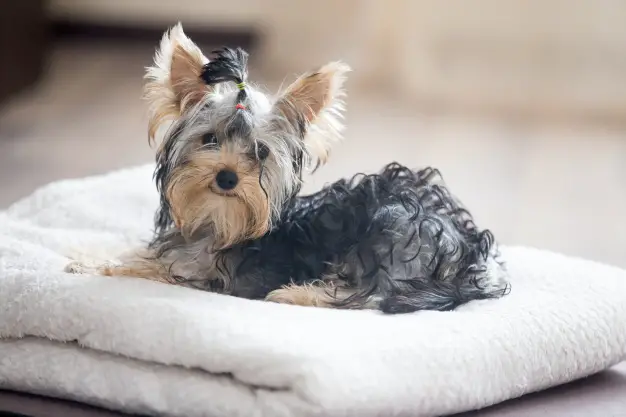 You will find a wide array of Yorkie animal shelters and rescue groups that would be happy to adopt one of their pups.
One of the major decisions you'll make is to adopt a dog for your family.
Searching the ideal little four-legged addition to your family is necessary, as there are many things to consider.
The first two key issues are to understand how to adopt and where you can adopt one.
You will find a plethora of places where you can adopt a Yorkie pup. There are listings in the majority of local newspapers, which can be seen in the classified sections.
You can also visit your veterinary office, as most of them have a community board where people put signs for available puppies.
But if you don't have the time to all of them, let this post be your guide. In this post, we will walk you through some of the best places to adopt Yorkie puppies.
Best Places to Adopt a Yorkie Puppy
Let's face it. You might feel devastated thinking that a Yorkshire terrier could end up in an animal shelter.
However, it happens. For one reason or another, Yorkie of all ages ends up in need of homes, even the enthusiastic and cute puppies.
Check out these places to adopt one.
Yorkie Rescue Group
These animal rescue groups are committed to saving and locating homes for unwelcome pups like Yorkshire Terriers.
It might be simpler for you to catch one with a breed-specific group.
However, keep in mind that a Yorkie-specific rescue center might not be available in your area. Therefore, some travel might be needed.
A lot of dog lovers out there think that rescue organizations only provide mixed-breed puppies.
But that's not always the case. You will also find many purebreds, including those Yorkies that have been abandoned by their owners.
You will find rescue organizations that are committed to a particular breed.
Older Yorkie dogs are mainly turned over to these rescues.
Nevertheless, puppies from neglect cases, breeders, and puppy mills having monetary problems are often surrendered to these rescue centers.
Two of the best rescue organizations you can count on are Frank W. Jones Jr. Yorkshire Terrier Foundation and Yorkshire Terrier National Rescue.
On top of that, the American Kennel Club (AKC) also provides a list of breed-specific dog rescue organizations you can visit if you have a dog breed in mind.
For sure, you are bound to discover a rescue organization for your Yorkie.
Breeders sell dogs instead of rescuing or adopting them. However, responsible and smart breeders might also help in rescues.
They might take in surrendered Yorkie pups when a rescue or shelter group is congested.
Often, they might also foster pups from their owners who are not able to handle them.
They might be able to get you in touch with both national or local rescue groups or other breeders who work with rescue groups, especially if they don't have rescue Yorkie puppies accessible.
AKC Marketplace is the best option. Take note that it's suggested to filter the search to include "Breeders of Merit" only.
That indicates that those specific breeders have been involved with the organization for approximately five years, have at least four dogs that achieved titles in AKC competitions.
It also guarantees that pre-breeding health screens are done on their pups.
You can also opt to the Yorkshire Terrier Club of America Breeder Referrals.
You will find Yorkshire Terrier breeders there, which are registered as reference exclusively.
That means the club doesn't assure the health or any part of the service you'd get.
Shelters that are run by the government or by private entities take in each type of dog.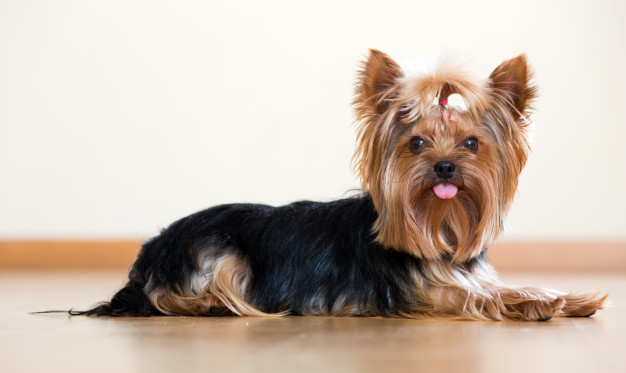 That includes those purebreds such as Yorkies. It might take you some time to discover a Yorkie pup in an average animal shelter.
Nonetheless, the majority of such animal shelters keep a waiting list for folks who are looking for a specific breed of dog.
The best thing about animal shelters is that their turnover rate is high, with numerous dogs coming in each day.
A Yorkshire terrier saved from an animal shelter might not come with any background details. But, adopting one is equivalent to saving the dog's life.
Here are some animal shelters you can consider:
–         The Humane Society of the United States
Check out this list if you want to find out more about these animal shelters.
Smaller General-Breed Rescue Groups
You know that rescue groups take in puppies and dogs that are at risk of being euthanized at a shelter.
You might also find those four-legged creatures that come straight from owners. They often help in the rescue of dogs, which have been abandoned or neglected.
These rescue groups for breeds of all kinds or small breeds might not have Yorkie puppies accessible, similar to animal shelters.
However, they keep a waiting list and get in touch with you as soon as they have one.
The good thing about adopting in this place is that these groups often keep their pups in foster homes instead of leaving them in kennels.
That offers volunteers enough time to perform average dog training and learn about every dog's personality to help match with the potential owner.
Are You Ready to Adopt a Yorkie? 
With these options now available at your fingertip, you start your search and adopt a Yorkie!
Adopting a Yorkie puppy is, no doubt, a thrilling and often, a nerve-wracking experience.
Understanding that you have discovered a genuine, proficient, and affectionate Yorkie organization, rescue center, breeder, or animal shelter takes a big weight off your shoulders.
We wish you the best of luck on your journey!