Anyone who loves dogs would instantly recognize a Husky due to the breed's unique wolf-like features.This breed is a great addition to anyone's family who knows how to meet the dog's needs.
They're well-natured and have a lifespan of almost 10-15 years. Hence, they can stay with you fora long time, given that they're properly taken care of.
Huskies are sociable creatures who find it easy to adapt to any environment. Their high energy levels and willingness to carry out activities make them playful companions. However, there are a few things you need to be aware of before getting a Siberian Husky.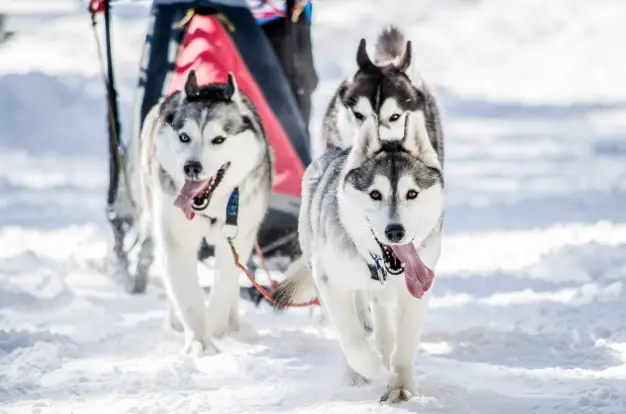 1. Independence
The first thing you should be aware of is that Huskies can't be bound to a leash. They love to run around and explore their environments. Hence, if you're out on a walk and your Husky escapes, it does not mean it dislikes you or is running away.
It just wants to be free and look around on its own without being controlled. You would need heavy fencing if you have a yard to prevent your dog from escaping.
2. Presence of Other Pets
If you have other pets in your house or live in a neighborhood that has small animals, a Husky may not be a good fit for you. This breed loves to prey on smaller animals like cats, birds, and squirrels. It rarely lives peacefully in a house with cats. Thus, if you have a cat, you may want to hold back the thought of having a Husky.
3. Shedding
Huskies have thick fur coats that shed a lot. It's not until you own a Husky that you realize how much it sheds, especially during the summers in the warm weather. It spends a week or two shedding very heavily at least twice a year. If you intend to bring a Husky home, you should expect to vacuum regularlyand still have tolive with a lot of fur around.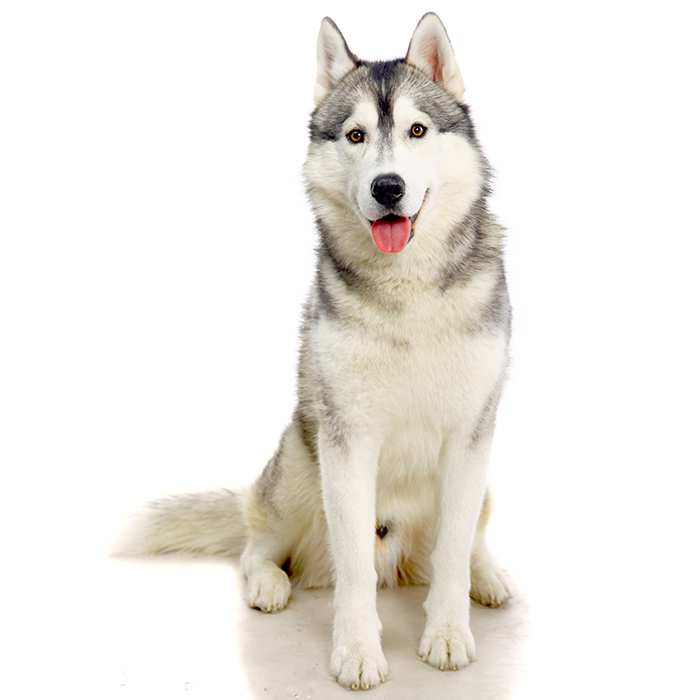 4. Leadership
Siberian Huskies demand strong leadership. They're not too keen on obedience training either, so you need to become persistent at training them to show them who the boss is before they take over entirely. Even though they like to take charge, their friendly nature prevents them from making good guards. If that's the reason you're getting a Husky, you're not making the right choice.
5. Exercise
Huskies are very active dogs and need regular exercise to keep themselves busy and be happy. If you live in an apartment, you'd need to take your dog for long walks or jogs in order to take care of its physical needs. It can prove to be a great company during workouts.
6. Climate
You might have guessed by the amount they shed during the summer that Huskies are not suited for warm climate. They are prone to fall seriously ill in such weather. They're more suited for cooler climates with their heavy furcoat to keep them warm and comfortable.
Thus, if you're planning on getting a Siberian Husky and live in a warm region, you'd need to make your home environment cold through air-conditioning for your pet to live with you happily.Also, make their exercise sessions smaller during the summers to avoid discomfort and health issues.
Conclusion
This is the basic information you need to have regarding Huskies. They're good-natured dogs that love to dig, so only get one if you don't care about your yard.
They're usually very happy and playful, but if left alone with nothing to do for long periods of time, Huskies can get overly hyper and destructive and tend to throw intense fits. Hence, if you stay out for most of the day and leave your pet alone at home, a Husky isn't a good fit for you. Keeping them busy is the key to their happiness.
Siberian Huskies take a lot of hard work and care, but at the end of the day, they are pets worth having if you want a good companion.