Dogs serve to be great companions in our lives. They can be more than being pets but as our friends and part of the family.
Through years of selective breeding gave birth to a multitude of dog breeds all across the world, possessing an even wider variety of appearances, talents, demeanor, and quirks. 
French bulldogs are among the popular dog breeds in the U.S.A., and for good reasons, too.
They were first created in England as a miniature version of the Bulldog breed and become English lacemakers as they travel to France.
There they become famous for their small built. Hence, they gained the "Frenchie" nickname.
True to their origins, French bulldogs make as excellent companions and lapdogs.
They have playful, affectionate, and loyal personality. A relatively quiet breed, French bulldogs do not bark very much unless they want to get their owner's attention.
Appearance-wise, they have a small yet muscular build.
They have bat-like ears and short, smooth, and a fine fur coat that is easy to groom and sheds on the average scale.
Coat colors also come at a variety: white, cream, and fawn, though there the brindle coat (a coat pattern characterized by light and dark markings.)
Their most featured physical traits are a small, flat face and skin folds around their face and shoulders.
With a small and compact build, they make good apartment dogs as well. 
They are, however, not an ideal dog for everybody. This dog breed tends to drool a lot and has good flatulence, and challenging to housetrain.
They are sensitive to high temperatures. These are not hypoallergenic, despite having a short coat.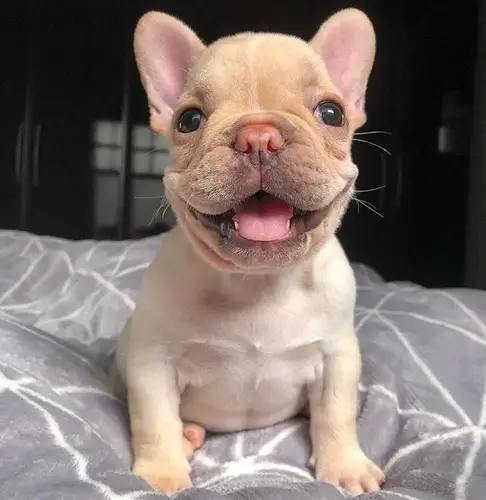 They can be territorial and possessive with their owner and does not do well with being left alone for long periods.
Training can be a bit of a challenge since they are also stubborn and mischievous.
So do enough research and self-reflection before taking this type of dog in.
Nonetheless, these dogs will warm any dog lover's hearts. If you are, however, capable of taking care of French bulldogs, then adopt one!
Despite being popular and purebred, many of these wonderful canines are left in dog shelters and rescues.
A reason may be the lack of research done for these slightly high maintenance dogs.
Furthermore, it would be more practical to adopt than purchase one at a pet store since puppy mills are an issue.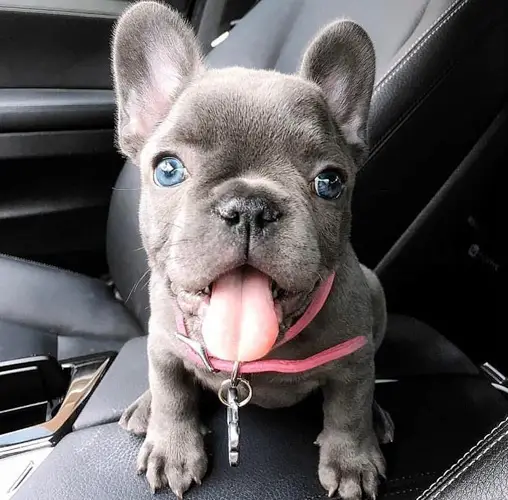 So, here are great rescue and adoption centers to adopt your French bulldog:
Chicago French Bulldog Rescue: This is a no-kill rescue center dedicated to care for and protect French bulldogs from neglectful or abusive homes. Volunteers operate it. They have a Facebook page to show an update with their work.
French Bulldog Village Rescue: an organization aimed to rescue and rehabilitate French Bulldogs to their new forever home. A part of their goal is to spread awareness and proper care for these dogs. 
Petfinder.com: a website where you can find dogs under foster care or in shelters throughout the U.S.S. 
Aspa.org: like Petfinder.com, it is a website that allows people to search for their future dog or cat pet, but you may find French bulldogs there that require a new home
French Bulldog Rescue Network: a national network of people aimed to rescue and rehome these canines. They have regional areas over thU.S.US and Canada. Their website can assist you in answering questions about these dogs, including care information and emergency procedures. Here you can take on fostering, donate money or essential needs, and volunteer. 
French Bulldog Second Chance Rescue: The center aims to network with other rescue groups to help as many dogs as possible. They also take care of French bulldogs with behavioral problems or special needs. It is operated by many supporters, volunteers, and passionate dog lovers. Meg, Kathy, and Kelly serve as the Board of Directors for this group. 
Short Noses and Friends United Rescue (SNAFU Rescue): not only do they work on adopting, but this non-profit organization also rescues those from puppy mills. The people and volunteers behind this organization are unpaid, serving their unconditional help for French bulldogs in need.
NorCal French bulldog Rescue: This is a rescue center based in Northern California. They have a website where you may inquire about adopting. Filling out an application is required, but it is available online. 
French Bulldog Saviours Rescue: operated by volunteers, this group show immense care and sympathy to their rescued dogs. They do not use dog kennels but the combined efforts of volunteers to provide for surrendered French Bulldogs. Those willing to adapt will have to submit an application letter. Potential homes are evaluated and shortlisted to ensure the soon to be adopted dog will truly come to a loving home. 
No Borders Bulldog Rescue: Located in Texas, they take in French and English Bulldog rescues nationwide. They also take in surrender French Bulldogs. The adoption process consists of submitting an application, interviews, and home visits. Adoption fees are between $300 and $600, depending on the particular dog.
Short Mugs Rescue Squad: also located in Texas, they are in the Houston Area and not only works with French bulldogs, but to Boston Terrier and pugs. Aside from rescues, they accept it surrendered pets. They only adopt dogs from Texas, Oklahoma, and Louisiana. The application process consists of the application, paying the application fee of $10, veterinary reference, and home visits. The adopter should also be at least 21 years old.  
Take note: some rescues to do not let French dogs be adopted to homes with children aging under eight years.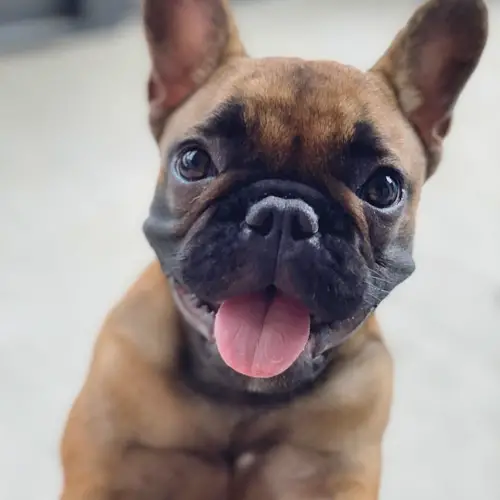 Not for the reason that French bulldogs aren't good for children: they make good family pets.
It is just that these dog breeds need a lot of experience to take care form, especially if they are rescued. 
If you have trouble finding French bulldogs in rescue within your area, you can try shelters in the locality and use the Adopt-a-Pet app to locate dog breed and zip code.
Dogs make awesome friends, but many are sadly living in rescue shelters, and some may have had a rough time. Therefore take in the opportunity to adopt one.