When you are planning to adopt a Shih Tzu, then you have to keep some essential points in mind before making any decision.
As already know that the Shih Tzu puppies are quite delightful, and they often enjoy the company of new people.
If you do not want to regret your decision about adopting a Shih Tzu puppy, then you have to consider everything. 
Adopting a new puppy means that you will have a beautiful new friend at your house, you will always enjoy their company.
One thing that every person needs to avoid is adopting a Shih Tzu puppy on the spur of the moment.
If you see a Shih Tzu in a pet store, or an adoption advertisement in the newspaper, then you should never make a decision hastily.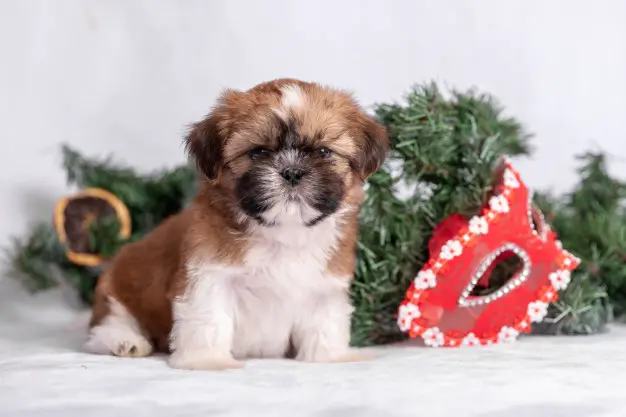 A decision without any thought behind it can cause a lot of issues. Adopting a puppy is always a good thing, but not everyone is ready to take care of another living being.
Instead of just making a decision, you should learn some tips that will help you to decide whether you should adopt a Shih Tzu puppy or not. 
It's not just about you who needs to adopt a puppy, but you also need to think about how they will fit into your house, whether you have enough patience to help, the puppy settle in the house, and get comfortable.
What is the size of the Shih Tzu puppy?
Shih Tzu puppy is very small in size as the adult puppies reach up to a height of 9 – 10.5 inches.
They only weigh around 9 to 16 pounds. If you are looking for a small and cute puppy, then the Shih Tzu puppy is a perfect option for you.
You can find them at a nearby pet store and sign up for the adoption of a puppy.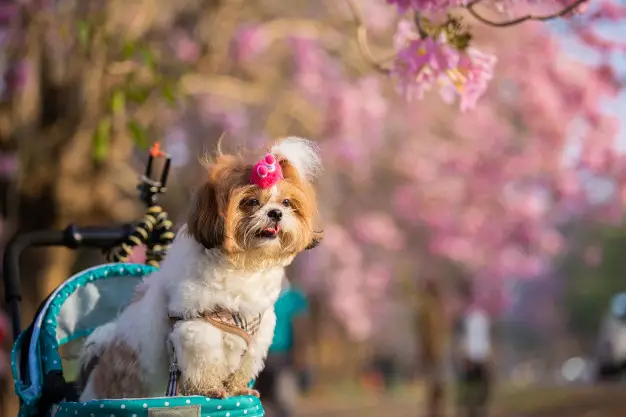 What are some special characteristics?
Before you confirm the adoption of any puppy, you should check out all the characteristics.
If you want to adopt a Shih Tzu puppy, then you have to find all the information about them.
Shih Tzu –They have a showstopping coat and are known as a toy dog completely. They have a lot of weight differences for a dog in toy variety. The Shih Tzu puppy you have a double coat, which is often kept long. The Shih Tzu puppy comes in a different variety of colors and often mixed in white color.
Attitude –The Shih Tzu puppy is known for its affection and often known as the lap dog. They easily trust people and love children. They are known to be of royal ancestry, and that is why they love being inside the house most of the time. They also have the energy to go on a walk and play indoor games, which will help in keeping them fit.
Grooming –For the grooming part, they do not shed any hair. The luxurious coat on the Shih Tzu puppy requires special care as you need to brush with good quality of the brush daily. You also need to brush the top knot on the head along with its mustache. You need to bath the Shih Tzu puppy once every month.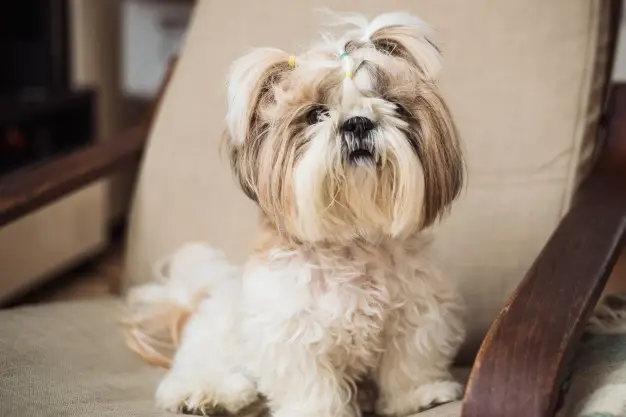 Who should adopt Shih Tzu?
Shih Tzu puppy is known for its people-pleasing skills, and that is why it is a popular puppy breed.
From kids to adults, they will be the perfect dog breed who will charm everyone within a few seconds.
It is mostly known as an apartment dog, as they do not require any special exercises.
Due to their small size, you do not have to worry about making too much space for the pet. So, you can consider adopting this pet if you have less space in your apartment.
How to adopt a Shih Tzu Puppy?
If you are planning to adopt this breed, it's your personal choice, and you have to do your research before completing the adoption documents.
When you start to look online or offline, you will find many sources where from where you can complete the adoption. You can either find a rescue or a breeder, who is completely healthy.
You must be responsible for pet owners so that you can take the best care of the Shih Tzu puppy.
If you are ready to complete the adoption of a Shih Tzu puppy, you need to be ready to welcome your energetic little friend to your house.
You will love this adorable Shih Tzu puppy as they are quite cute. They will be quite friendly and adventurous when you bring it to your house.
Make sure that you give him enough time to adjust to all the things in your house. You also need to regulate the habit of going on a walk with your puppy to ensure that they remain physically fit.
You need to introduce them to the entire neighborhood so that they can feel comfortable in the place.