Have you ever wanted to get a Pomeranian, but you don't know where to get one?
Well, if so, in this article, you'll find multiple Pomeranian breeders that can provide you with the best Pomeranians to add to your family.
It can be quite a task to find a good place to get a new pet or find a good breeder to get a pet from.
Pomeranians or just any pet is difficult to take care of and can be quite difficult to raise healthy, so ensuring you get your Pomeranian from the right people is a must.
In this article, we'll talk about the different Pomeranian breeders you can find in the USA or the United States of America.
So, if you're looking to get a new pet Pomeranian, I hope that this will help choose the right breeder you should get your new member of the family from.
Here's a list that'll give you some good Pomeranian breeders currently located in the USA and have a website.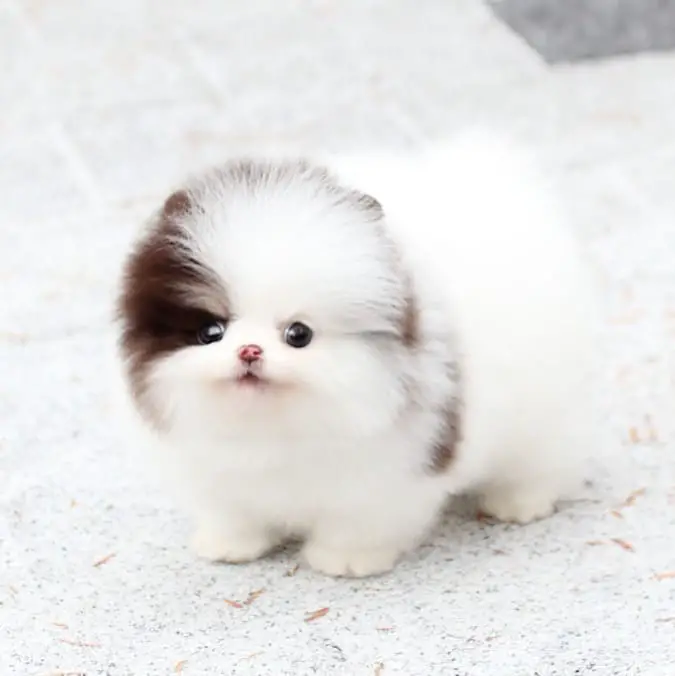 Although, their website, has just recently opened, the owner of Jayleen Pomeranians knows how to breed and take care of their pets.
They've lived in a family that has been breeding dogs since the year 2005, so rest assured, you'll get the best Pomeranians out there if you decide to get your new furry friend from Jayleen Pomeranians.
There are currently 12 Pomeranians. They also provide both males and females, and almost all of them are around 13 weeks old or so, and all of them are adorable.
Jayleen Pomeranians will present you with the cutest and the best Pomeranians out there.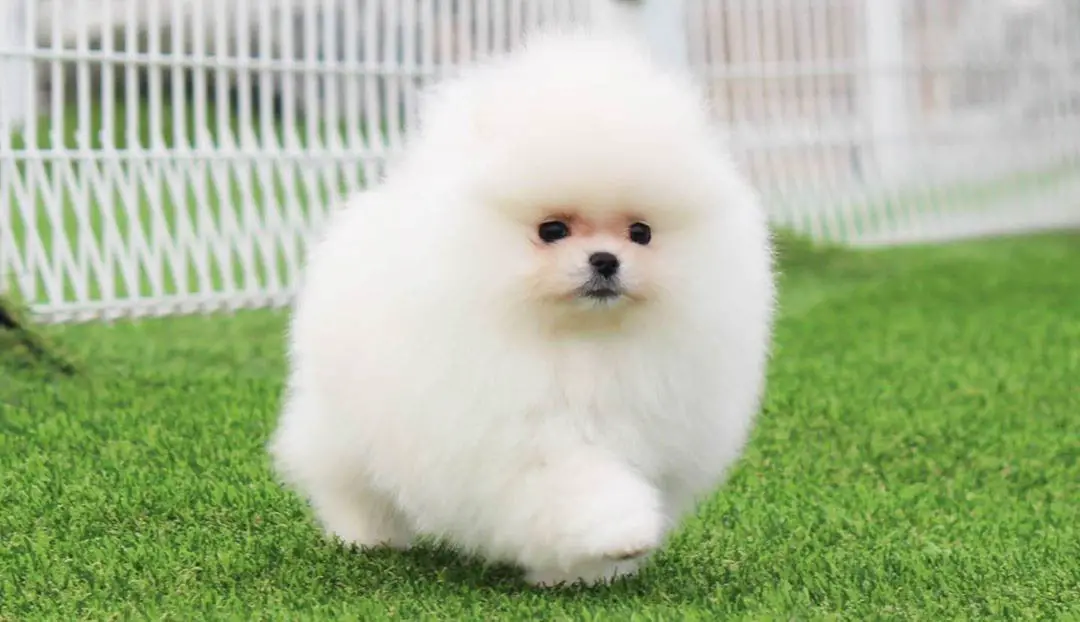 The famous poms home is a business that is currently being run by a mother-daughter team, Ivy Gibbons and Tracy Bronze.
They home raise their puppies, making them a lot more friendly and a lot more energetic and playful.
So, you can expect their puppies to be very energetic and cute. They also have many choices for you to choose from, depending on what color you want your Pomeranian to be.
They also have teacup poms that are honestly so adorable and tiny. If you're worried about the health of these Pomeranians, then there is no need to worry.
Although many of their poms are tiny, their immune system is strong.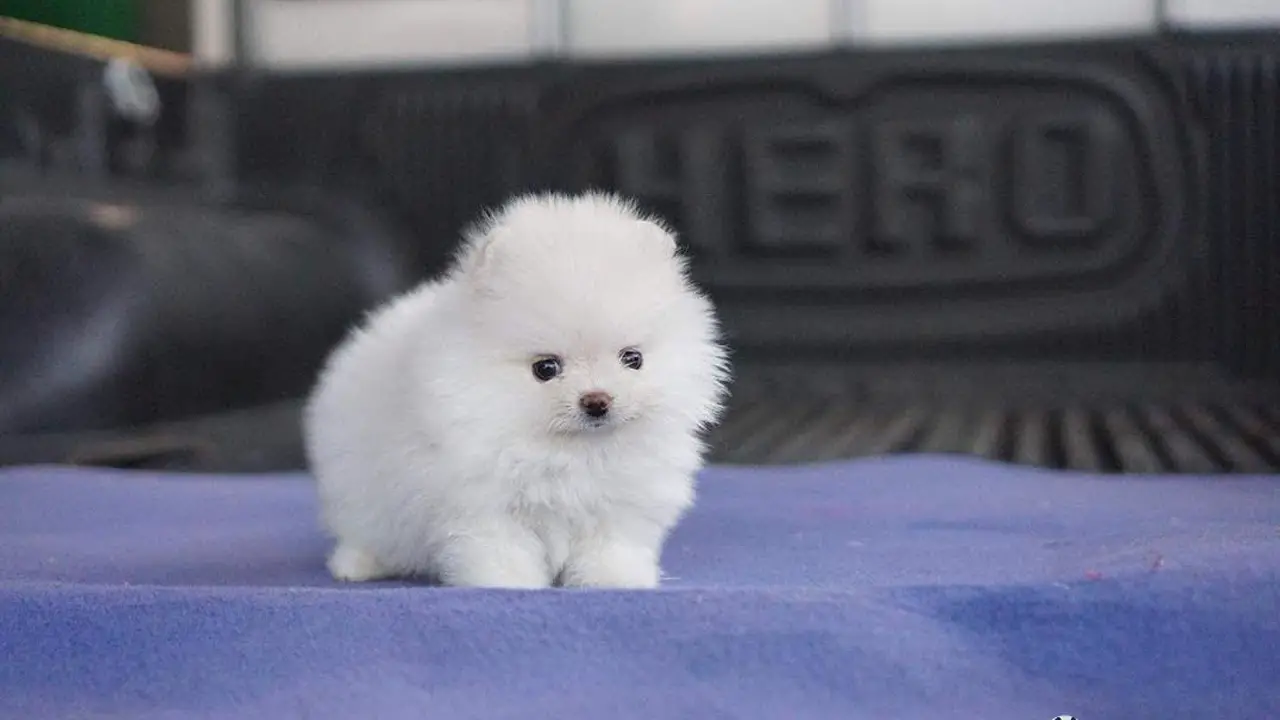 Several homes raised and adorable Pomeranians can be found at California Paragon Pomeranians.
Owned by Lindsey Fennel, their goal is to raise Pomeranians that are up to AKC standards.
They want to raise Poms that are friendly, free from any sort of genetic illnesses who will be able to make their owners happy.
Not only are they a Pomeranian breeder, but they are dog trainers as well, so you can expect well-trained poms and can advise on training them if you are having a tough time doing so.
With so many things to keep them entertained, such as a mini agility course, a paddling pool, and so much more, you're sure to get very happy and playful new furry friends.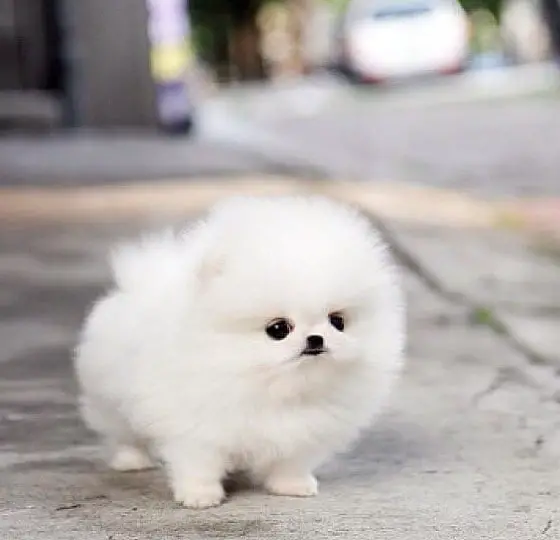 With its catchphrase, Illinois Pomarazzi Pomeranian, "where stars are born," produces Pomeranians up to AKC standards.
Providing exotic, unique, and different Pomeranians, you can be sure to have quite a wide range of selection even as far as getting a lavender Pomeranian, which is known to be quite a rare color or is the rarest color that a Pomeranian can have.
Looking at their website, they also have a Pomeranian, which has heterochromia, which is very rare.
Considering that the goal of this breeder is to provide exotic and different Pomeranians, I'm pretty sure that they've succeeded.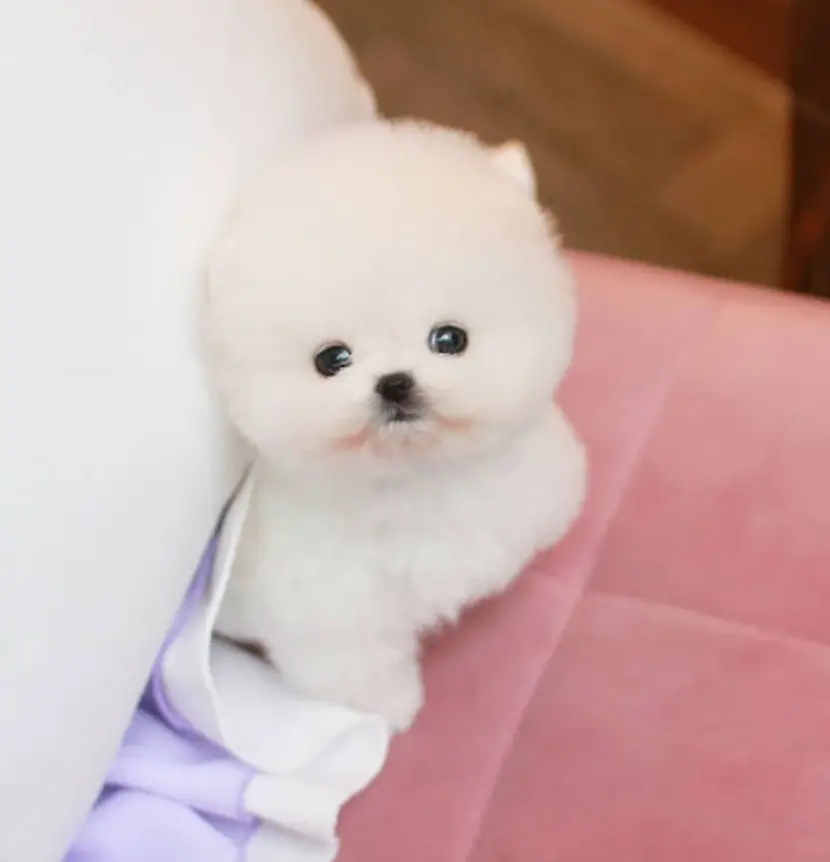 Located in North Carolina or Ohio, Chenales Pomeranians raises poms that get a lot of exercises.
These Pomeranians are made sure to have a good and comfortable life while they're still not sold.
The owner of this business is called Elaine, and is also a member of APC or American Pomeranian Club, makes sure to raise Pomeranians that are also up to AKC standard.
They make sure to breed two perfectly healthy parents to produce a healthy and strong baby Poms.
Because of this, their services and puppies are top-notch and are a great choice if you're looking for a Pomeranian breeder.
These were just a few examples of the best Pomeranian breeders that might catch your attention.
Of course, there are many more excellent breeders, but the ones that we showed you are ones that you should consider getting your new furry friend from, considering that all of the Pomeranians they currently have for sale are perfectly healthy.