The first thing that needs to make its way home to you when it comes to Cavapoos is that they are the same as Cavoodles.
Missing clarity regarding this fact can lead to a lot of wasteful hunt and searches.
A Cavapoo is a mix achieved through a Poodle and a Cavalier King Charles Spaniel.
Both the breeds taken together make way for an excellent cross. Australia made way for this adorable dog breed through breeding programs decades back.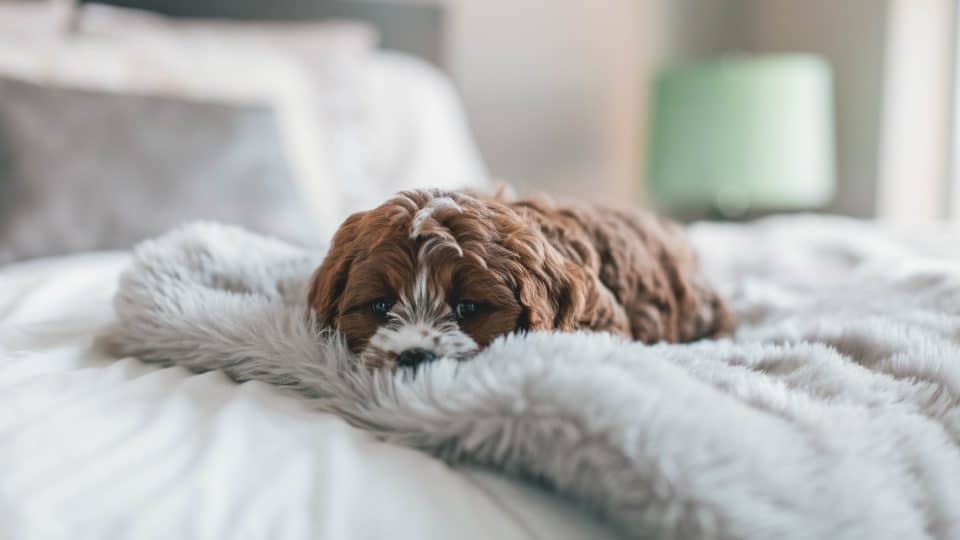 The very best of chosen traits from a Cavalier King Charles Spaniel and a Poodle spark to life in this exotic breed. 
The breed seems to adjust well to an indoor environment and is equally outgoing.
Cavapoos are curious little dogs that are active and playful and help you stay in the best of shapes too.
Cavapoos make up for great family pets and are likely to get you going with their overwhelming cuteness. 
Considering the budget
The questions centered around the cost of a Cavapoo can put you in a fix. It is very important to keep yourself informed at all times.
A dog such as this can not be found with all breeders, but it will not be extremely difficult to find either.
You are urged to be as calculative and careful as possible when it all boils down to cost consideration. 
You must compare costs over different websites or across different breeders before you settle for the perfect Cavapoo puppy, ready to illuminate your life.
Let us all acknowledge, paying excessively large sums of unnecessary money and realizing that later will only add to your anxiety and stress.
Thus, here are approximate and average cost information about a Cavapoo. The sole purpose of this information is to help you stay financially wise when you decide to bring your canine friend home.
Careful decisions will make you appreciate yourself as well as your little Cavapoo at all times in the future.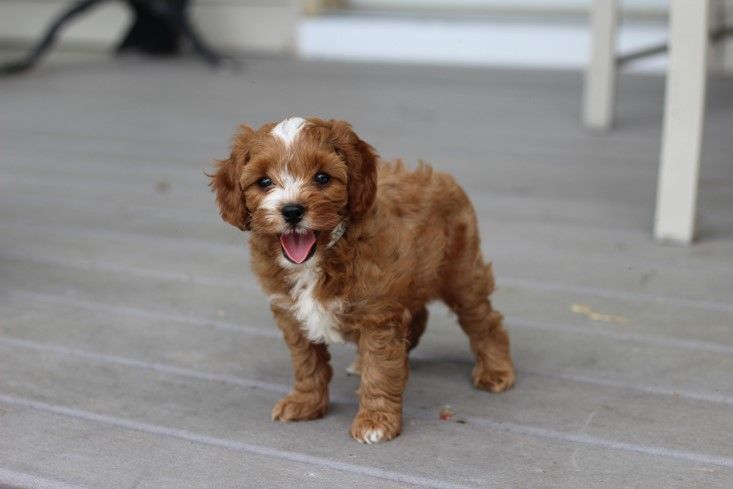 How much should you pay for a Cavapoo?
Talking about your financial queries, you must know that similar to most exotic mixed breeds; a Cavapoo can weigh a little heavy on your financial measure scale.
However, the amount you pay for this bundle of goodness will not be too much. You should be prepared for an approximate cost between $1200 – $1800.
Your Cavapoo puppy could cost you anywhere between that. If you are keen on settling for an average cost, you should keep your realistic estimate around $1500. 
However, exact prices can vary with each breeder, but you need to be careful that you do not end up spending deliriously without any price awareness. The average cost estimate is meant to help you in these cases. 
Bringing home your Cavapoo should prove to be an exhilarating experience for you.
All you need to take care of is that you keep yourself aware of all the aspects of the purchase and enjoy a healthy time with your dog, relishing every minute of your bond.