Ever wondered what pedigree your canine friend belonged to? Has it ever been mistaken for another breed? Different breeds possess similar traits and characteristics and are often mistaken as each other.
This might not be the only reason you would want to know your dog's breed. Curiosity, insight into characteristics or learning about health problems may also be the case.
There are a lot of methods that can help you or provide you with sufficient data to identify your dog's breed. Most of it does not even require you to go to any specialist. It's like a do-it-yourself kind of procedure which you can carry out easily.
How Curious Are You to Know?
Before you start the process of tracking down your canine's pedigree, you should figure out how much you want to know. Is it just general curiosity or do you want to knowitall? Once done, you can use the following steps to achieve the task at hand:
Check with Your Dog's Kennel Club
You can check with the kennel club your dog came from. You can retrieve its pedigree information online or you can get its hard copy by providing your dog's registration number.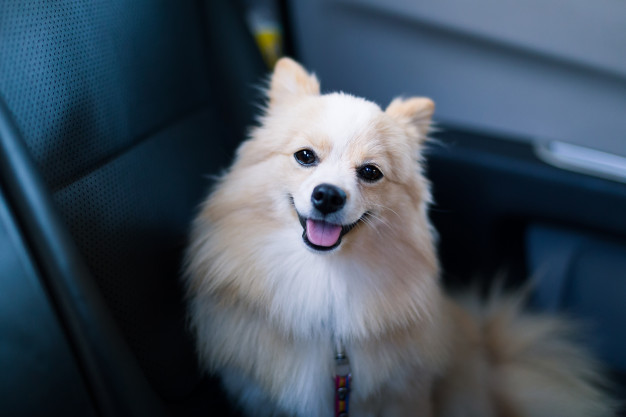 Ask the Vet
Vets see dogs of different breeds every day and can provide you with excellent insight into which breed your dog belongs to. Ask for their opinion. They might give you some suggestion that could prove to be fruitful.
DNA Test
There are DNA testing kits available for dogs, which can determine the breed of your canine. While you opt for this, keep in mind that these tests are created differently and the accuracy of the test depends on the size of the reference database.
Your Dog's Defining Features
Your dog is unique and might not belong to one breed. Let's suppose your dog has the beautiful blue eyes of a Husky and the silhouette of a Labrador. One of its parents may be an identified breed, but you can never be sure.
Hence, pay close attention to your dog's morphological and behavioral characteristics. Jot down the most defining features, which will help you identify your dog's breed. There are a number of morphological traits that you might like to consider:
Shape of Its Head
A dog's head is grouped into three types of head shapes:
Long-headed (like the Afghan Hound)
Wide-skulled (like the Boxer)
Medium-sized heads (most dogs fall in this category)
Pay close attention the shape of your pet's head, and you will have a clearer idea about which breed your dog belongs to.
Shape of Its Ears
Just like its head, a dog's ears come in different shapes but are mainly categorized in three groups:
Floppy or droopy ears (likethe Dachshund)
Erect ears (like the German Shepherd and Siberian Husky)
Semi-pricked or crocked ears (like the Sheepdog)
Check out which category your dog's ears fall into, and you might know what breed it comes from.
Fur Texture and Coloring
A dog's beauty lies in the coloring and texture of its coat. Dogs have a wide variety of textures and length of coats, including:
Short hair (like the Beagle)
Wiry (like the Jack Russell Terrier)
Long (like the Collie)
Curly (like the Labradoodle)
The coats may also be patterned which could be bi-colored (like the red and white of Spaniels), spotted(like the Dalmatian) or tri-colored (like the Bernese Mountain Dog). Keep in mind that the patterns and coloring of the fur are not limited to one breed.
They vary considerably withinthe same breeds as well. Thus, you need to look for other traits and characteristics along with this to determine the pedigree of your dog.
Build of Your Dog
Apart from looking what kind of head, ears and fur your dog possesses, you should also consider its overall build and frame. Take into consideration its weight, height, tail carriage and other furnishing features (such as a moustache) to determine its breed.
Character Traits
Certain breeds are associated with particular traits, characteristics and temperaments. However, bear one thing in mind: there is a great variety of appearance and behavior within each breed.
Simply put, one trait and characteristics can exist in more than one breed. Even so, the features that you can generally consider to determine your dog's breed are as follows:
Calm or a barker (Terrier)
Guards the house (German Shepherd)
Protective of family members (Retriever)
Constantly digging (Boxer)
Loves water (Poodles)
Possesses excellent retrieving characteristics (Golden Retriever)
Follows a scent (Pointer)
Energetic (Jack Russell)
If you recognize any of these traits in your dog, you will know whether it is a purebred or a mix.
Make Your Best Guess
You can use the official websites of breeders or search the traits and characteristics of different dogs online, which can help you identify which breed your dog is. You will have to look closely and be very thorough in your attempt to identify your dog's breed.
Accept the Limitations of Visual Identification
While you are trying to identify the breed of your canine friend by going through the available resources, you must bear in mind that even an expert or the most accurate database might only be able to help you to a certain extent.
Even an expert can only identify a predominant breed in a mixed breed about 27% of the time. With the advent of designer dogs, the task has become more difficult because one dog might possess the traits and characteristics of more than one breed. Furthermore, if your pet is a pup, you will have to wait for it to grow up.
No matter how accurate the description is, you can never come to an accurate conclusion. However, the above methods can help you narrow down the list and give you the closest answer to your question.
Whatever the pedigree your canine friend might belong to, it will not lessen your adoration for it, but it will be helpful for its health to keep at bay hereditary diseases and conditions specific to its breed.