Pomsky is among the favorite dogs of pet owners today. This fluffy, cute dog can be your new loyal family member.
Pomsky is a crossbreed of Siberian husky and Pomeranian. The dog can inherit the mixed traits of their parent breeds.
Do you want to adopt a Pomsky puppy but don't know where to get one? This post will help you. The following are the best places to adopt Pomsky puppies.
Acacia Pomskies
Acacia Pomskies is a small family breeder based in Northern California. They aim to produce healthy, quality, and happy Pomskies with sound temperaments, loyal and loving character. Acacia Pomskies also adhered to the best health and care standards for their puppies and dogs. They consider the dogs as their family members.
ArchAngel Pomskies
Another place to adopt Pomsky puppies is Archangel Pomskies. This breeder is located in Alberta, Canada. Their goal is to raise confident, loving, and willing puppies. So, as they leave their home, pet owners can welcome them in their new homes.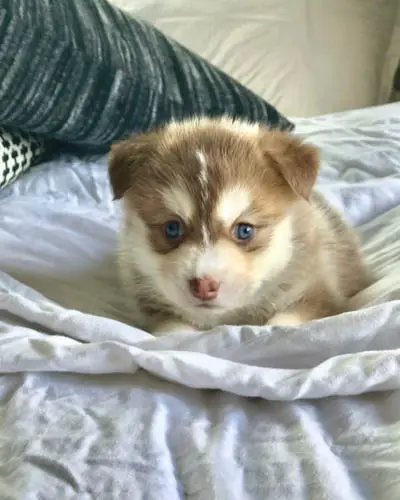 Brookside Pomsky
Brookside Pomsky is located on a small farm in Plymouth, Utah. They are a family of dog breeders, including Pomsky. Their dogs are sweet, lovable, intelligent, and have good temperaments. Since they raise the Pomskies in their home, the dogs can socialize well with children.
Beastly Beauties Huskies & Pomskies
Beastly Beauties Huskies & Pomskies is quality and ethical breeder in Monroe, GA. They are a member of the International Pomsky Association and Pomsky Owners Association. As responsible breeders, they adhere to the Code of Ethics of the two associations. They want to produce happy, healthy, and quality puppies to provide aspiring pet owners with an excellent Pomsky.
Bayouland Pomskies
Bayouland Pomskies is based in South Louisiana. Their goal is to produce healthy, happy, and quality Pomsky puppies. They raised the dogs in their home and provide first vaccinations, vet checks, de-wormed, micro-chipped, written two-year health guarantee, and breeder agreement contract.
Angel's Creek Pomskies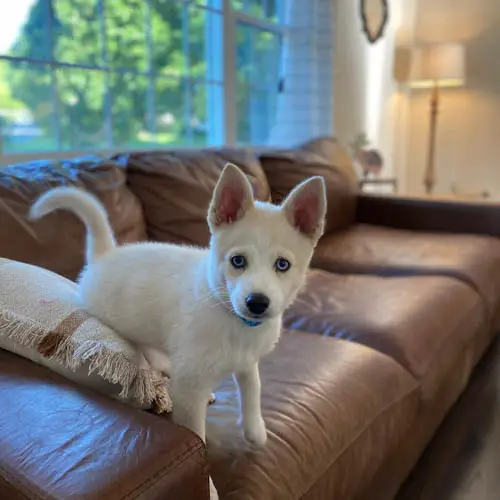 Angel's Creek Pomskies is quality and ethical breeder in Bradley, Illinois. They treat Pomskies as their family. They are also a member of the Pomsky Owners Association and International Pomsky Association.
Dakota Pomskies
Dakota Pomskies is a young family of breeders since 2003. They want to produce loving, intelligent dogs with sound temperaments. Their puppies adapt to family life. Their dogs are also good with kids and other dogs.
Florida Pomskies
Florida Pomskies is located in Jacksonville, FL. They are a family that produces puppies that range from about 10 pounds (4.54 kilogram) to 35 pounds (15.88 kilograms). Their puppies come in various coat lengths and colors.
They raise dogs in their home. The dogs also undergo extensive testing to ensure their health. These tests include Genetic disease testing, DNA testing, and AKC recommended health testing. Their Pomskies are raised with Puppy Culture, a program to produce a confident new family member.
Gypsy Rose Pomskies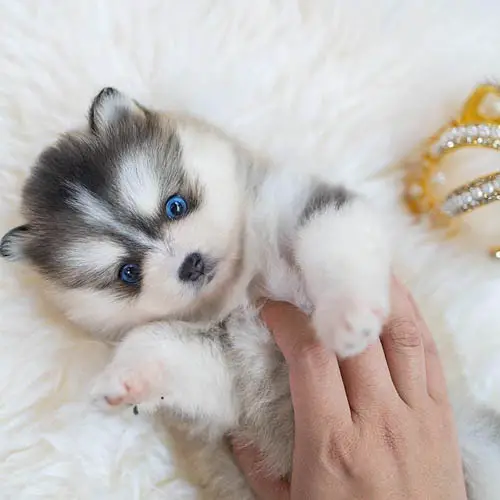 This breeder is based in Southern Minnesota. Their breeding program is to produce healthy, happy, and friendly Pomskies.
Their puppies come with children and adult socialization. DNA testing was also conducted to ensure healthy and happy next-generation Pomskies. The dogs also have a written 1-year health guarantee.
Hollywood Pomskies
Hollywood Pomskies is a breeder located in Los Angeles. They are dedicated to producing the best size, health, and personality of Pomsky puppies. They treat dogs as family and help them live better living. If you want a quality Pomsky puppy, you can adopt one from them.
Hill Country Pomsky
The Hill Country Pomsky is based in San Antonio, Texas. They are a small breeder of Pomsky and Pomeranian breeds.
They aim to provide pet owners with the best puppy. Their dogs are health tested through Embark DNA and OFA according to standards of AKC.
There we go, so that is the list of the best Pomskies breeders where you can adopt Pomsky puppies. Are you ready to get your new best friend? What are you waiting for? Adopt one now!
Meanwhile, before you adopt Pomsky puppies, you should know about this dog breed.
Overview about Pomsky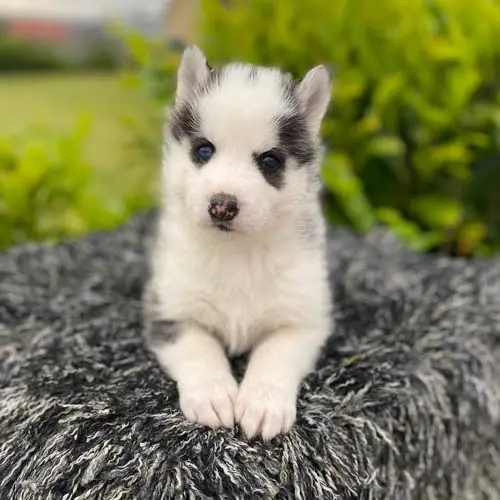 Pomsky can inherit their personality traits from their parent breeds. They can be good watchdogs at the same time, good-natured dogs. If you want a loving and loyal pet, the Pomsky will not fail you. They love to spend time with their owners, so shower them with more attention and love.
Pomskies are also energetic, so you can give them more playtime and exercise. With this, you can provide them with mental and physical stimulation to prevent them from being bored and lonely.
When it comes to grooming, this dog breed has a double coat which means you need to brush them frequently, about 3 to 5 times weekly. Keep in mind that they also tend to suffer from health issues like eye problems and hip dysplasia. So, take your pet to regular checkups and provide them their basic needs.
Fortunately, Pomskies are intelligent dogs. You can please them easily. However, it is good to provide the proper training since they also tend to be stubborn sometimes. Use a positive approach when training your pet.
Take note that Pomsky can have destructive behavior, especially when they feel boredom and loneliness. So, as much as possible, play with them and give them regular exercise.
A Pomsky can live about 14 to 15 years. If you want to live your pet longer, be responsible for keeping their good health.
Conclusion
Are you ready to adopt a Pomsky puppy and welcome a new family member to your home? Then, you should pick your Pomsky now. They can be your little best friend that can provide you with fun and entertainment. Your pet can also be your funny and loving companion when everyone is busy.
Meanwhile, before adopting a Pomsky, make sure you have enough time to take care of your puppy. With that, they can live a happy, healthy, and quality lifestyle. You can give them proper nutrition, regular exercise, medical needs, proper grooming, and more playtime. Like humans, your Pomsky deserve tender care to keep them happy and feel special.