Are you interested in owning a dog, but you aren't sure which breed is best for you? Then you might want to consider the Havanese dog. They have been one of the most popular dog breeds for several years, which is for several reasons.
Havanese dogs are dogs that are small energetic lap dogs. They are also called Havana Silk Dog or Havana Silk Dog. This dog breed is originated in Cuba.
The dogs are mostly bred as companion dogs and as family pets. Adopting a Havanese dog is a good choice for those who are looking for an energetic dog.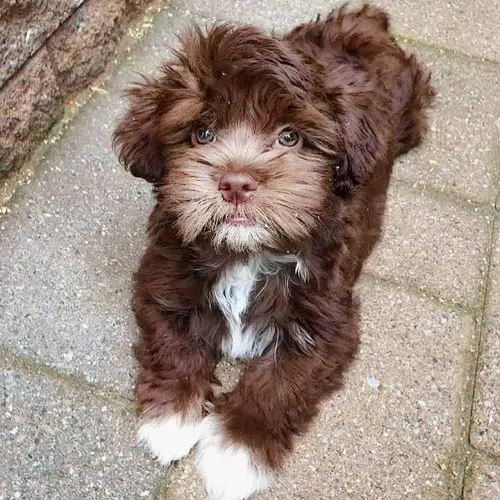 Knowing More About Havanese Dog
The Havanese dog breed is becoming very popular in the United States. These dogs are affectionate companion dogs with outgoing personalities.
The Havanese's tiny size makes them great for apartments or small homes, but they are also extremely energetic and love to play. They are a great choice for people with allergies, as their hypoallergenic coat does not shed.
This breed is even-tempered, gentle, and playful, and they love being around people. Being that playful and energetic, you should give them plenty of time to run around and exercise. 
The Havanese is a toy dog breed often described as a "Cuban hot dog" due to its playful nature. But did you know that the Havanese is the national dog of Cuba?
The breed was developed in Cuba from dogs brought to the island by the Spanish in the 16th century. It is believed that this breed is descended from the Bichon Tenerife and the Poodle. Thus, the Havanese is a member of the Bichon family.
The breed has been used in circus performances but is also a good pet for first-time dog owners. The Havanese is a very affectionate breed with a mild temperament and is good with children and other pets.
They are also very easy to train, and many Havanese dogs are great at doing tricks. They are known as "velcro" dogs because they like to stick to their owners and follow them around the house.
Why Should You Adopt a Havanese Dog?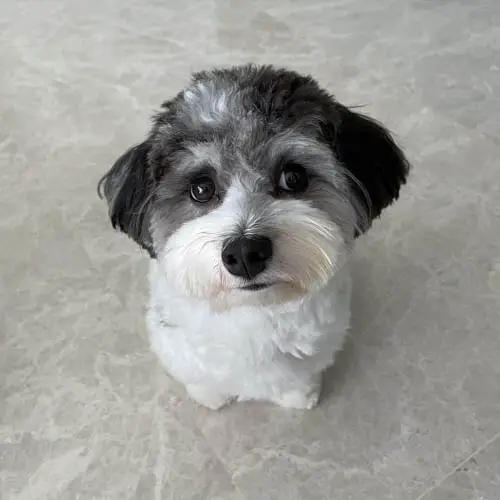 Adopting a dog from a shelter or rescue is a wonderful way to add a dog to your family. You will not only be saving a life, but you will also be getting a healthy and loving dog for an unbeatable price.
However, when you adopt a dog from a local shelter, you do not always have the luxury of being able to see the dog in person. 
This can make choosing the right dog for your family a bit tricky, especially if you have never seen the dog and do not know what to look for.
One of the best dogs for families is the Havanese dog; a small breed currently ranked the 20th most popular dog in the United States.
A Havanese dog might just be the perfect dog: he's charming, full of energy, and playful when you want him to be, but also calm and well-behaved.
Their soft, silky coats and affectionate personalities make them a favorite among pet owners. They have no problem adapting to the life of a busy family, and they get along well with children and other animals. 
He's great around not just kids and other pets but to strangers as well, making him the perfect family dog. If you have kids, you'll love the fact that the Havanese are very protective of them. 
Where Can You Adopt One?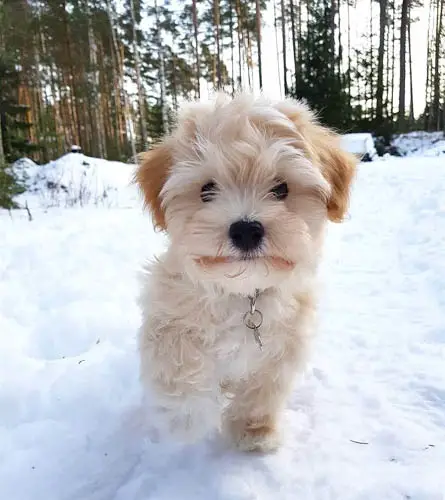 If you've searched the Internet looking for a Havanese dog breeder but haven't found any available Havanese puppies for sale in your area, adopting a dog from a rescue or animal shelter may be a great option.
Many people don't know that there are several Havanese dogs for adoption in shelters and rescue facilities around the country, and many of these dogs are looking for their forever homes.
Whether you're looking for a purebred Havanese or a mixed breed dog, you may be able to find a Havanese dog that fits your lifestyle, personality, and home environment.
There are many places across the United States where you can adopt Havanese dogs, but one of the most popular is The Humane Society of the United States (HSUS).
The Humane Society of the United States (HSUS) is the largest animal welfare organization in the United States. It works towards a day when all animals are treated with respect and live in harmony with people.
They are now one of the largest animal welfare organizations in the United States and have been rated the most trusted animal welfare organization in America.
How to Take Care of Your Havanese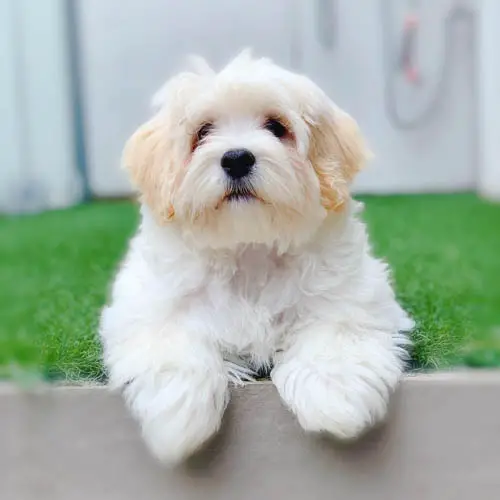 As the owner of the Havanese dog, you may be prone to the misconception that the dog is an inexpensive, low-maintenance pet.
This is not true since your Havanese dog needs proper care, grooming, and training. Otherwise, your Havanese dog may develop certain behavioral problems that you will find not only annoying but also quite frustrating to deal with.
Like all dogs, Havanese requires a bit of maintenance to stay healthy and happy. While they may be hypoallergenic, they still need to be cared for in much the same way as other dogs.
This means that while you can get by with just a coat and a few toys for an adult Havanese, you'll want to be sure to purchase a variety of toys to keep your dog occupied for the long run.
When considering what to feed your new Havanese puppy, it is important to remember that their nutritional needs will differ from those of an adult dog.
Havanese puppies are very active, and they need plenty of protein and vitamins to fuel this energy. Their adult food should be high in animal protein, such as chicken or turkey, to meet these needs.
If you just brought home a Havanese puppy, you'll need to start training it right away to make sure it doesn't develop bad habits.
Training a Havanese puppy includes teaching it to use the bathroom outside since it is hard to housebreak them for indoor use. While Havanese dogs are small, they aren't necessarily fragile. You can teach a Havanese dog to do tricks, but be aware that the breed is very sensitive to harsh training methods.