If you are a dog owner, there is a very high chance that you have noticed your dog licking its wounds. Confused? Well, we are here to help you. Dogs licking their wounds is an entire discussion in itself.
Why do dogs lick their wounds? Does it have any benefits? Any drawbacks? Do not worry because we will be answering all these questions for you.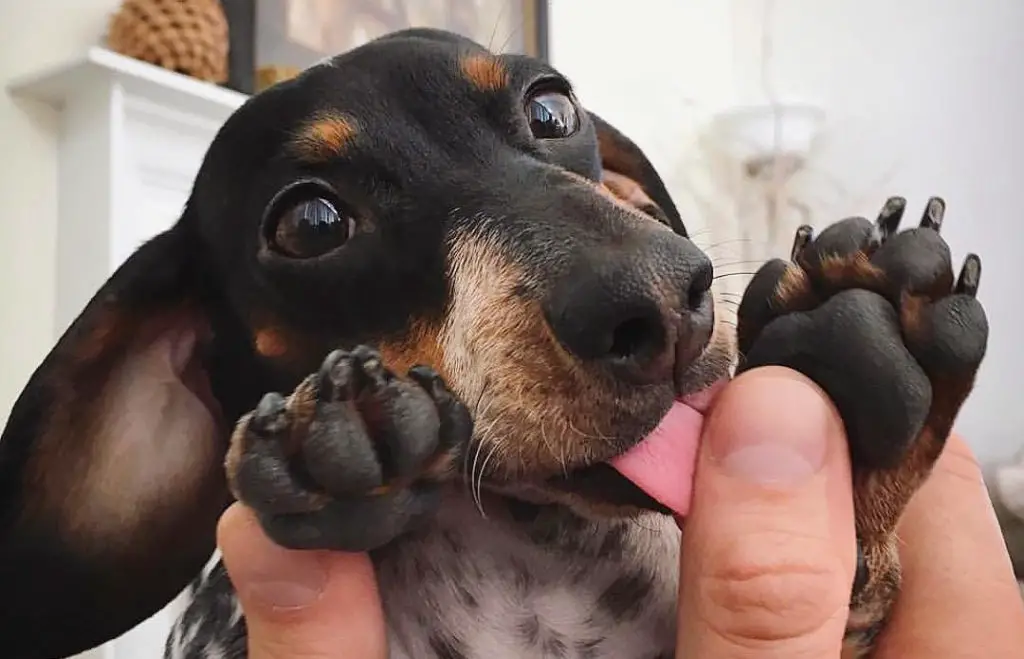 Why Dog Licking?
The important thing to realize is that dogs do not have hands or opposable thumbs. They only have their mouths. As a result, when they are injured in any way, they use their tongue to deal with the wound.
Thus, the whole purpose behind licking their wounds is to provide themselves with some relief when injured.
The reaction is completely instinctual to the point that many argue a dog licking its wounds is as much of a reflex as a human rubbing their head when they bump it somewhere.
Additionally, dogs are not the only animals prone to this behavior; cats, rodents, and monkeys also have a habit of combatting injuries in this way.
Does It Provide Any Relief?
In a word, yes. While it depends on the type of wound, dogs do gain some kind of relief from the action of licking. This might come as a surprise, but dog saliva is actually much cleaner than that of humans.
There are various compounds present in dog saliva, all of which serve to reduce pain and promote healing. These compounds are as follows:
Lysozyme
Peroxidase enzymes
Lactoferrin
Defensins
Cystatins
Opiorphin
Thrombospondin
Nitrate compounds
Protease inhibitor
Epidermal growth factor
As you can see, canine saliva is a substance comprised of many compounds. But how exactly do these compounds help with healing injuries?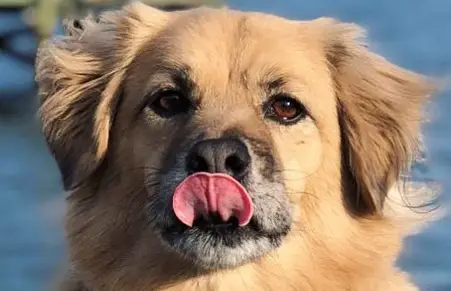 Well, lysozyme and peroxidase enzymes are capable of working together to kill off some types of bacteria. Lactoferrin, defensins, and cystatins also possess similar antibacterial qualities. Opiorphinis known for being a pain killer, while thrombospondin has antiviral properties.
Nitrate compounds are also antibacterial, though in their case, they specifically limit the growth of harmful bacteria. Lastly, the protease inhibitor and epidermal growth factor both work together to speed up the healing process.
Thus, it is fair to conclude that canine saliva as a substance has healing properties.
Historical Use as a Remedy
Dog saliva having healing properties is not a new discovery. This is something that humans have been aware of for several centuries. In fact, humans were so convinced of dog licking as a healing method that it was also used on human wounds.
One can trace this healing method as far back as Ancient Egypt. Being an extremely advanced civilization for their time, the Egyptians were able to determine that dog saliva is capable of healing wounds. They came to believe that having a dog lick an open wound was an effective way to promote recovery.
Aside from the Ancient Egyptians, the Ancient Greeks were also able to come to the same conclusion. The hero Aesculapius' shrine was home to dogs that had been trained to lick the wounds of injured people.
Additionally, Armenian culture acknowledges this remedy and believe in dog-like spirits which would descend from the sky to lick the wounds of the dead so that they could be reborn.
Is It Safe for Dogs to Lick Their Wounds?
Yes and no. While this might sound a bit confusing at first, it is fairly straightforward. At the end of the day, while licking their wounds can be helpful, there is a limit to that.
If your dog has a shallow or non-serious injury, it is not a matter of concern when it begins licking the sensitive spot. However, in the case of more serious injuries or deep wounds, it can be very risky. In fact, licking serious injuries will only make them worse and cause more problems for you.
The Risks of Licking
We've established that dogs lick their wounds to ease the pain and promote healing and that this is fairly effective. However, there are also many risks associated with licking their wounds that dog owners need to remain aware of.
First off, if your dog has recently undergone surgery or has any stitches anywhere, you cannot allow it to lick that spot. Not at all. It will end up irritating the area and causing an infection, which will only endanger it further.
In the case of stitches, dogs are very likely to let them come undone and often use their teeth to get them out of the way. This is clearly very dangerous.
Aside from this, canine saliva has certain bacteria which are harmless in the mouth but quite dangerous when making contact with wounds.
Pasteurella, for example, is capable of causing very harmful infections. Over-licking injuries can also reopen wounds (thereby aggravating them) and cause the fur in the injured spot to start thinning.
How Can You Discourage Over-Licking?
At this point, you are probably concerned and would like some help to prevent the possibility of over-licking. Thankfully, there are some very easy solutions that you can use in order to help out your dogs.
The obvious answer would be to use an Elizabethan collar or e-collar. The cone is not anyone's favorite option, but it does help minimize the risk of dogs focusing too much on their wounds.
Sometimes, a simple bandage is effective enough to stop the problem. However, when using a bandage, you need to keep a close eye on your dog as it will most likely start focusing on the injury as soon as you look away.
If you are concerned about your dog over-lickingits injuries, it is best to consult a vet so that you can get a professional opinion on what course of action is best.
Conclusion
Dogs lick their wounds as an instinctual reaction in order to relieve pain and encourage healing. With minor injuries, this is effective, but with serious injuries, this can be problematic. If your dog is over-licking wounds, you should consult a vet for a proper solution.