When it comes to pets, most people choose to have dogs. When bringing this new member home, you need to know the breed it belongs to so that you can take better care of it. While most dogs have a life of up to 10 years, there are also those who live as long as 20 years, which is equivalent to almost 140 years in human time.
Experts say there is no confirmed number on the lifespan of a dog. The quality of care it receives plays a huge role in determining the extent it lives to. At times,its health may suffer, causing its lifespan to be shorter. It's been observed that smaller dog breeds have longer lifespans compared to their bigger counterparts.
If you are curious about breed with long lives, below is a list of 10 dogs with long lifespans.
1. New Guinea Singing Dog
These dogs possess a foxlike appearance and are the rarest breed in the world. They originate from New Guinea with around only 100 living in captivity. They're called such due to their singing howl. They're known to be friendly and gentle with humans but shy with strangers. They need proper socialization, so it's better to get one when it's a pup.
Traits
Independent
Protective
Friendly
Graceful
Lifespan
16-20 years
2. Chihuahua
They're the smallest dog breed with the advantage of suffering from only a few genetic problems, but that doesn't rule out other health problems. This should be kept in mind when bringing a Chihuahua home. These dogs don't do great with small children. They attach to a single person and can be great for people who live alone or couples without children.
Traits
Sensitive
Affectionate
Trainable
Playful
Lifespan
16-20 years
3. Beagle
These dogs were bred as trackers and love sniffing things, especially on walks. They are great for families due to their friendly nature and peaceful temperament. However, they may not be the best fit for you if you don't like constant howling. They are good-natured but can become stubborn and hard to train.
Traits
Curious
Friendly
Smart
Playful
Lifespan
15-20 years
4. Toy Poodle
These dogs are deemed great for families with allergies as they are hypoallergenic, i.e., they don't shed a lot. These dogs are great when it comes to learning and are observed to have a longer life than other poodles.
Traits
Intelligent
Trainable
Hypoallergenic
Reserved
Lifespan
15-20 years
5. Pomeranian
They don't make the best pets for small children but are great for couples and adults. They may be small, but their wholesome personality more than makes up for it. It's important to give them independence and socialize them so that they can learn how to behavewith people.
Traits
Active
Bold
Friendly
Stubborn
Lifespan
12-16 years
6. Cockapoo
This breed is a hybrid of a Poodle and a Cocker Spaniel. They're easily trainable, intelligent and affectionate. They also love showing off their tricks and can be used as therapy dogs or just as a companion to hang out with you.
Traits
Loving
Friendly
Outgoing
Playful
Lifespan
16 years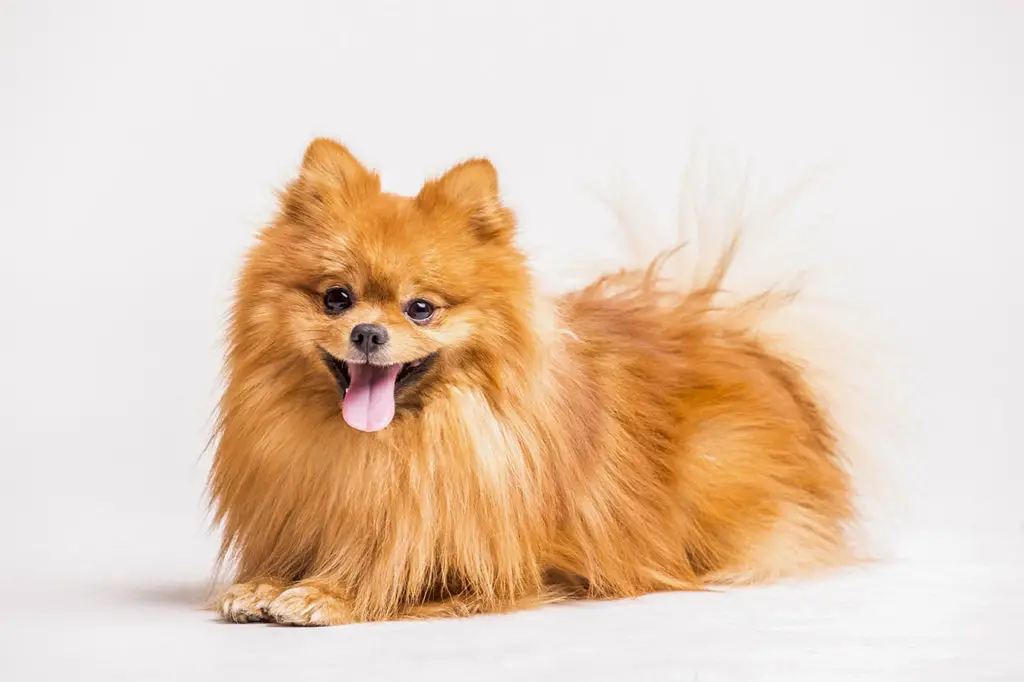 7. Shih Tzu
Their name means 'lion,' but they're more affectionate than fierce. These are companion dogs with a friendly nature and they love to socialize.
Traits
Courageous
Adaptable
Intelligent
Friendly
Lifespan
16 years
8. Maltese
These are friendly dogs known for making great pets. They can be therapy dogs, competitors or companions. They are affectionate to everyone they meet. They rarely suffer from genetic diseases. The females of this breed are expected to live a year longer than their male counterparts.
Traits
Trackers
Adaptable
Playful
Trainable
Lifespan
15-16 years
9. Lhasa Apso
These dogs are friendly companions that will always alert you to intruders. Their behavior may differ from dog to dog and can range from sophisticated to mischievous. Overall, they're well-behaved, even in a huge family. They're also easy to train.
Traits
Friendly
Sensitive
Adaptable
Obedient
Lifespan
15 years
10. Australian Shepherd
One of the largest dogs on this list, this breed was originally used to herd livestock. It has a high energy level and is intelligent. It loves taking charge and needs to be kept busy as a lack of work leads to boredom and destructive behavior.
Traits
Sensitive
Friendly
Smart
Trainable
Lifespan
15 years